PIN The Road Safety Performance Index
Ranking road safety performance across the EU
ETSC's PIN programme covers 32 countries: the 27 Member States of the European Union, together with Israel, Norway, the Republic of Serbia, Switzerland and the United Kingdom.
The ETSC Road Safety Performance Index (PIN) is a policy tool to help EU Member States improve road safety. By comparing Member States' performance, it serves to identify and promote best practice in Europe and bring about the kind of political leadership that is needed to create a road transport system that maximises safety. Launched in June 2006, the index covers all relevant areas of road safety including road user behaviour, infrastructure and vehicles, as well as road safety policymaking more generally. National research organisations and independent researchers from 32 countries participate in the programme and ensure that any assessment carried out within the programme is based on scientific evidence and is effectively communicated to European road safety policymakers. Since the beginning of the programme, cross-national comparisons have addressed a wide range of road safety themes and indicators.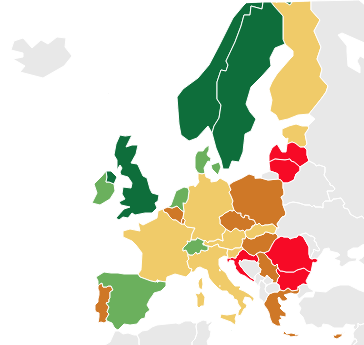 Interactive maps and charts
Explore the latest data on road safety from across the EU and other PIN countries in our interactive maps and charts.
Financial support
The Road Safety Performance Index (PIN) programme receives financial support from the German Road Safety Council (DVR), Toyota Motor Europe, the Swedish Transport Administration, the Norwegian Public Roads Administration, CITA – the International Motor Vehicle Inspection Committee and Fundación MAPFRE.
Click here to view the archived PIN website featuring all publications and events prior to 2014.
Past winners of the PIN award
2023 – Poland – Andrzej Adamczyk, Minister of Transport; Rafał Weber, Secretary of State for Transport
2022 – Lithuania – Marius Skuodis, Minister of Transport and Communications
2021 – Greece – Kostas Karamanlis, Minister for Infrastructure and Transport
2020 – Estonia – Taavi Aas, Minister for Economic Affairs and Infrastructure
2019 – Ireland – Shane Ross, Minister for Transport, Tourism and Sport
2018 – no PIN award
2017 – Switzerland – Jürg Röthlisberger, Director of the Swiss Federal Road Office (FEDRO)
2016 – Norway – Tom Cato Karlsen, State Secretary, Ministry of Transport and Communications
2015 – Slovenia – Peter Gašperšič, Minister of Infrastructure
2014 – Slovakia – Tibor Gašpar, President of the Slovak Police
2013 – Denmark – Morten Bødskov, Minister of Justice
2012 – Hungary – László Felkai, State Secretary at the Ministry of Interior, and Zoltán Schváb, Deputy State Secretary responsible for infrastructure at the Ministry of National Development
2011 – Sweden – Catharina Elmsäter-Svärd, Minister for Infrastructure – joint winner with Lithuania – Eligijus Masiulis, Minister for Transport and Communications
2010 – Estonia – Juhan Parts, Minister of Economic Affairs and Communications – joint winner with Ireland – Noel Dempsey T.D., Minister for Transport
2009 – Spain – Justo Zambrana, State Secretary, Ministry of Interior – joint winner with Latvia – Nils Freivalds, State Secretary, Ministry of Transport, Latvia
2008 – Portugal – Mário Lino, Minister of Public Works, Transport and Communications
2007 – France – Cécile Petit, Interministerial Delegate for Road Safety
The PIN Panel and Steering Committee
To facilitate the collection of accurate data from all 27 EU Member States, as well as Norway, Switzerland, the Republic of Serbia, the United Kingdom and Israel, ETSC has set up the PIN panel of national focal points, national experts from ETSC's network of member organisations and other experts. By lending their expertise to this process, the experts guarantee that the results published are sound and receive the deserved public attention both at national and EU level.
Steering Committee
Henk Stipdonk, Netherlands Institute for Transport Analysis (Co-chair)
Heather Ward, PACTS (Co-chair)
Richard Allsop, ETSC Board of Directors (Adviser)
Letty Aarts, Institute for Road Safety Research (SWOV)
João Cardoso, National Laboratory of Civil Engineering (LNEC)
Lars Ekman, Swedish Transport Administration
Eduard Fernández, CITA
Hannes Strauss, the German Road Safety Council (DVR)
Astrid Linder, Swedish National Road and Transport Research Institute (VTI)
Jesús Monclús, Fundación MAPFRE
Guro Ranes, Norwegian Public Roads Administration
Joost Segers, Toyota Motor Europe
Pete Thomas, Loughborough University
Peter Whitten, European Commission
George Yannis, Technical University of Athens
Antonio Avenoso, ETSC
Graziella Jost, ETSC
Jenny Carson, ETSC
Maria Meinero, ETSC
PIN Panel
Austria Klaus Machata, Road Safety Board (KfV)
Belgium Jean-François Gaillet, Vias Institute
Bulgaria Milen Markov, Maria Bakalova, State Agency Road Safety
Croatia Zoran Brezak, Ministry of Interior
Czechia Veronika Valentová, Jindřich Frič, Transport Research Centre (CDV)
Cyprus George Morfakis, Road Safety Expert, Alexis Avgoustis, Ministry of Transport
Denmark Pernille Ehlers, Danish Road Safety Council
Estonia Maria Pashkevich, Road Administration
Finland Esa Räty, Finnish Crash Data Institute (OTI)
France Manuelle Salathé, National Interministerial Road Safety Observatory
Germany Hannes Strauss, German Road Safety Council (DVR)
Greece George Yannis, Technical University of Athens
Hungary Gábor Pauer, Road Safety Research Centre (KTI)
Ireland Sinead Bracken, Sharon Heffernan, Velma Burns, Road Safety Authority
Israel Nachala Henig, Dr. Assaf Sharon, Road Safety Authority 
Italy Valentino Iurato, Ministry of Transport
Latvia Juris Kreicbergs, Road Traffic Safety Directorate
Lithuania Vidmantas Pumputis, Ministry of Transport
Luxembourg Yanik Scolastici, Ministry for Sustainable Development and Infrastructure
Malta Patrick Cachia March, David Sutton, Malta Transport Authority
Netherlands Peter Mak, Ministry of Transport
Norway Arild Engebretsen, Norwegian Public Roads Administration
Poland Dagmara Jankowska-Karpa, Motor Transport Institute (ITS)
Portugal Rui Ribeiro, Autoridade Nacional Segurança Rodoviária (ANSR)
Romania Florin Catanǎ, Romanian Traffic Police
Serbia Milan Tešić, Road Traffic Safety Agency
Slovakia Martin Vaško, Ministry of Transport
Slovenia Saša Jevšnik Kafol, Traffic Safety Agency
Spain Cristina Rodenas, Ministry of Interior
Sweden Anna Vadeby, National Road and Transport Research Institute (VTI)
Switzerland Yvonne Achermann, Swiss Council for Accident Prevention (bfu)
United Kingdom Mike Dark, Department for Transport, Mark Bell, Transport Research Laboratory (TRL)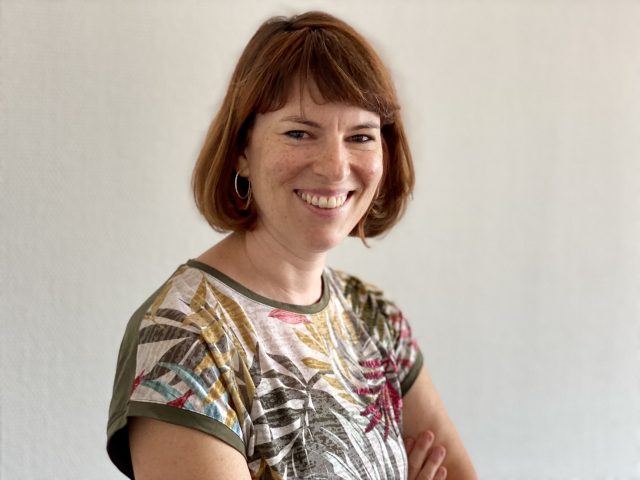 Graziella Jost
Projects Director
Graziella joined ETSC in 2005 and manages the iSAFER project focused on Intelligent Speed Assistance. She is also responsible for overseeing all the ETSC's projects.
PIN Observers
Stelios Efstathiadis, Road Safety Institute Panos Mylonas, Greece
Antida Aversa, Automobile Club d'Italia (ACI), Italy
PIN flash reports from 2014 onwards were published as separate documents – scroll below under 'Publications'. For topics covered between 2007 and 2013, please see the list below.
7th Annual Road Safety Performance Index (PIN) Report (2013)
7th Annual Road Safety Performance Index (PIN) Report: Regaining pace: road deaths down by 9% in 2012 (pages 10-25)
PIN Flash 25: Risk on the roads: a male problem? The role of gender in road safety (pagers 59-71)
PIN Flash 24: Towards safer transport of goods and passengers in Europe (pages 26-58)
6th Annual Road Safety Performance Index (PIN) Report (2012)
6th Annual Road Safety Performance Index (PIN) Report: Mixed results in the first year of the 2020 target – reduction in deaths slows down (pages 10-24)
PIN Flash 22: Institutional setups fit do deliver road safety (pages 25-41)
PIN Flash 21: Reducing road deaths among young people aged 15 to 30 (pages 42-63)
5th Annual Road Safety Performance Index (PIN) Report (2011)
5th Annual Road Safety Performance Index (PIN) Report: Eight countries reach the EU 2010 road safety target – and all gain by trying to reach it (pages 10-24)
PIN Flash 19: Unprotected road users left behind in efforts to reduce road deaths (pages 25-48)
PIN Flash 18: Reducing deaths on rural roads – A priority for the UN Decade of Action (pages 49-64)
4th Annual Road Safety Performance Index (PIN) Report (2010)
4th Annual Road Safety Performance Index (PIN) Report: Making up for the lost time: good progress in 2009 – especially in Central and Eastern Europe (pages 8-24)
PIN Flash 16: Tackling the three main killers on the roads (pages 41-70)
PIN Flash 15: Set targets for serious injury reduction in Europe (pages 25-40)
3rd Annual Road Safety Performance Index (PIN) Report (2009)
3rd Annual Road Safety Performance Index (PIN) Report: Six countries within sight of the EU target (pages 8-22)
PIN Flash 13: Boosting the market for safer cars across the EU (pages 23-39)
PIN Flash 12: Reducing child deaths on European roads (pages 40-56)
PIN Flash 11: En route to safer mobility in EU capitals (pages (57-69)
2nd Annual Road Safety Performance Index (PIN) Report (2008)
2rd Annual Road Safety Performance Index (PIN) Report: EU falling short of the target (pages 8-17)
PIN Flash 9: Reducing older people's deaths on the roads (pages 41-53)
PIN Flash 8: Reducing deaths on motorways (pages 29-40)
PIN Flash 7: Reducing motorcyclist deaths in Europe (pages 18-28)
1st Annual Road Safety Performance Index (PIN) Report (2007)
1st Annual Road Safety Performance Index (PIN) Report: Progress toward the EU target (page 10-15)
PIN Flash 5: Reducing deaths from drink driving (pages 23-30)
PIN Flash 4: Increasing the level of seat belt use (pages 16-22)
PIN Flash 3: Getting car users to belt up (pages 38-41)
PIN Flash 2: Moderating driving speeds (pages 31-37)
---
Publications
Cross-country comparisons on a range of different road safety topics are published in a series of PIN Flash reports. ETSC also publishes the flagship PIN Report annually, launched at the PIN conference in Brussels. For the archive of older publications, click here.
Events
Each year ETSC hosts the PIN Event which is also the platform for the presentation of the PIN Award to the best performing country. ETSC also organises PIN Talks in several member states each year. For older events (prior to 2014) click here for the archive.