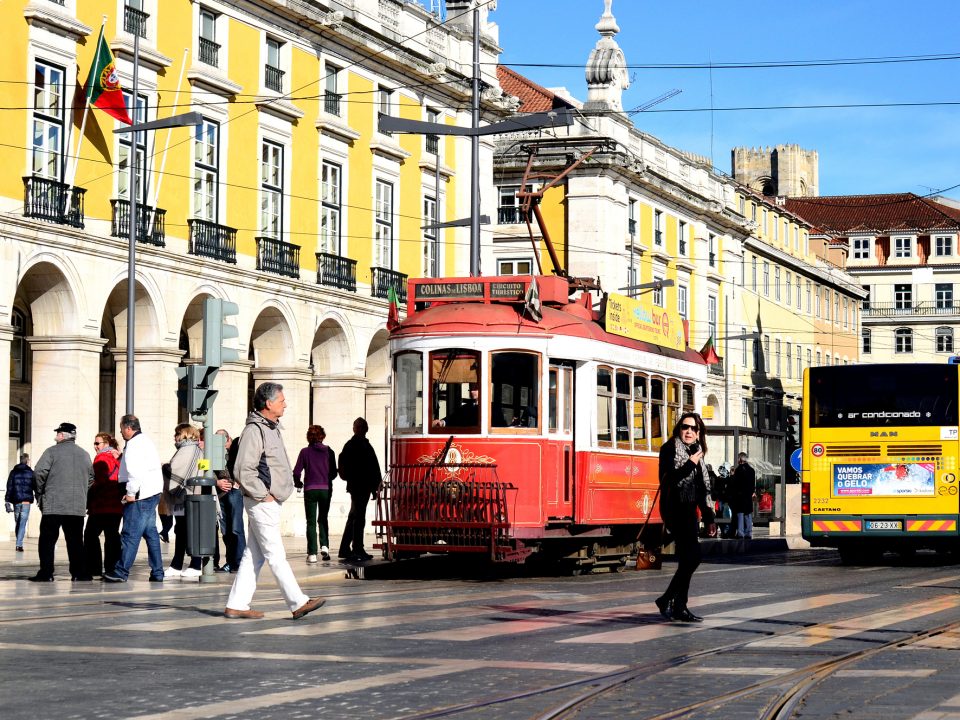 14 March 2017 – How to improve urban road safety, Lisbon
14 March 2017, 09.00 – 14.00
Altis Grand Hotel, Rua Castilho 11, Lisbon
The Portuguese Road Safety Association (PRP) and the European Transport Safety Council (ETSC) held a high-level debate on road safety in urban areas.
A Prevenção Rodoviária Portuguesa (PRP) e o Conselho Europeu de Segurança nos Transportes Transport Safety Council (ETSC) têm o prazer de convidar V. Exa. a participar numa discussão técnica subordinada à temática da segurança rodoviária dentro das zonas urbanas.
Government representatives, local authorities, police, researchers, NGOs and other stakeholders were invited to discuss priority measures and actions to reduce the number of people killed and seriously injured in urban areas in Portugal. Experts from the Netherlands and Norway shared the experience from their countries in improving urban road safety.
Representantes governamentais, autoridades locais, forças da autoridade,  investigadores, associações não governamentais e outros stakeholders estão convidados a participar da discussão de medidas prioritárias e ações/iniciativas que reduzam o número de vítimas mortais e de feridos graves nas zonas urbanas em Portugal. Peritos holandeses e noruegueses irão partilhar as experiências dos respetivos países na melhoria da segurança rodoviária dentro das localidades.
Please click here download the agenda.
Clique aqui para transferir a agenda.
Presentations
The Road Safety Performance Index, Portugal within the EU – Antonio Avenoso, ETSC
Portuguese road safety strategy – urban areas – Jorge Jacob, ANSR
The experience of the Netherlands – Sustainable urban road safety – Henk Stipdonk, SWOV
The experience of Norway: Vision Zero on urban roads – Jan Johansen and Miriam Kvanvik – Trygg Traffik
Road Safety challenges faced on urban roads in Portugal – José Trigoso, PRP