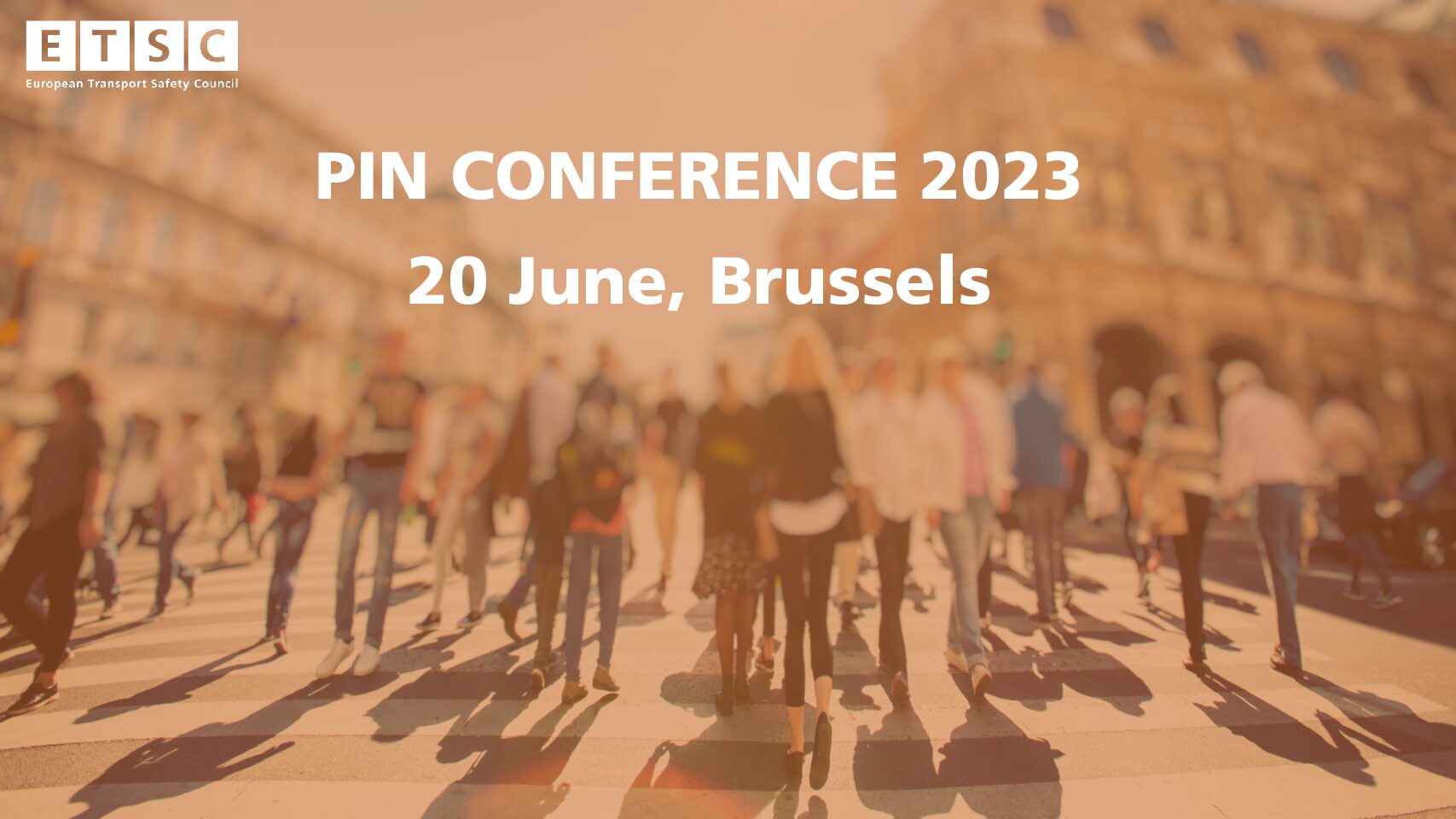 The PIN Annual Conference, 20 June 2023
Location
Norway House, Brussels
Norway House, Rue Archimède, Bruxelles, Belgium
---
This year the PIN Conference will take place in Brussels on 20 June from 13.00-17.00.
During the PIN Conference, ETSC will present the findings of the PIN Annual Report looking at progress in reducing road deaths and serious injuries across all PIN countries.
The conference is also the moment that the PIN Award is presented to a country for outstanding progress in road safety.
Three years into the new decade, a high-level discussion will take stock of progress made so far and see what still needs to be done to reach the 2030 road safety targets. Furthermore, two panel discussions will look at important road safety issues currently being discussed at EU level – the safety of young drivers and medical fitness to drive.
If you would like to attend the conference please complete this form.
We look forward to welcoming you to our conference. A draft agenda can be found below.