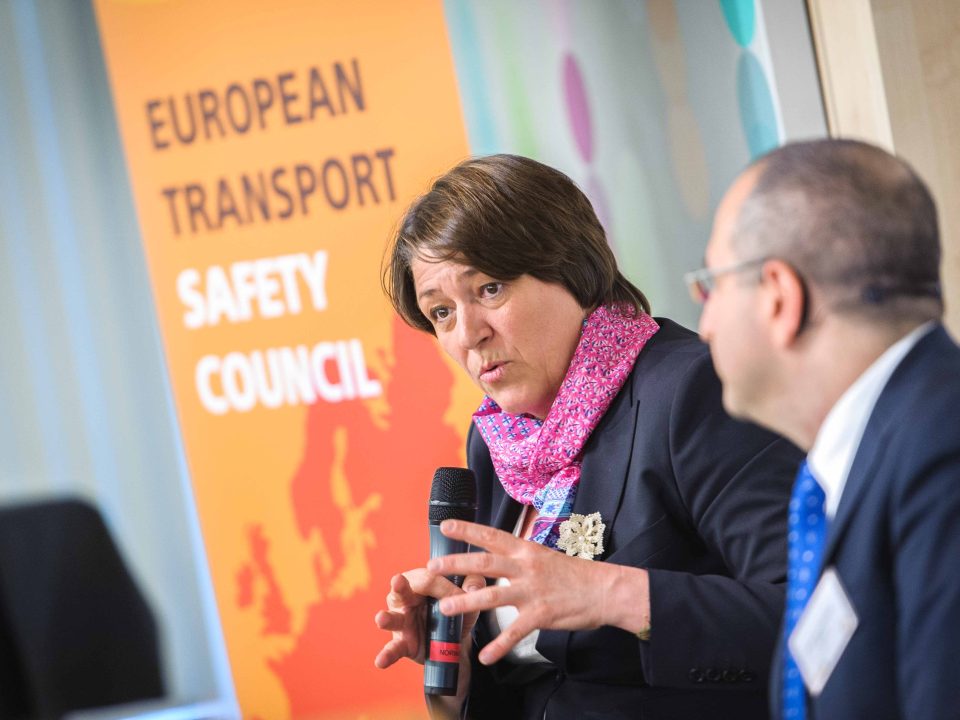 18 June 2015 – Road Safety Performance Index (PIN) Conference, Brussels
Norway House, Brussels, 18 June 2015
Last year European progress on improving road safety slowed dramatically. At the 2015 Road Safety Performance Index (PIN) conference, ETSC launched its latest annual report explaining why some countries are still making progress, some stagnated, and several are going in reverse. We also highlighted what the EU and member states need to do to get progress back on track to reach the EU's 2020 target to cut road deaths by half over ten years.
Also on the agenda was the European Commission's long-awaited strategy on tackling serious road traffic injuries and progress being made on collecting road injury data across Europe.
Slovenia was announced as the winner of this year's PIN Award, for a country making outstanding progress on road safety.
This year's conference was held at Norway House, Brussels and was kindly hosted by the Norwegian Mission to the European Union.
Download the agenda.
Read the press release and see the media coverage.
Photos by Vivian Hertz.
Presentations
Antonio Avenoso, ETSC – Road Safety Performance Index PIN Award 2015
Peter Gašperšič, Slovenian Minister of Infrastructure – Together Towards Better Road Safety
Richard Allsop, University Colledge London & PACTS – Progress in Reducing Deaths and Serious Injury on Europe's Roads
Astrid Linder, VTI – Ranking EU Progress on Improving Motorway Safety
Jesper Sølund, Danish Road Safety Council – Making Walking and Cycling on Europe's Roads Safer