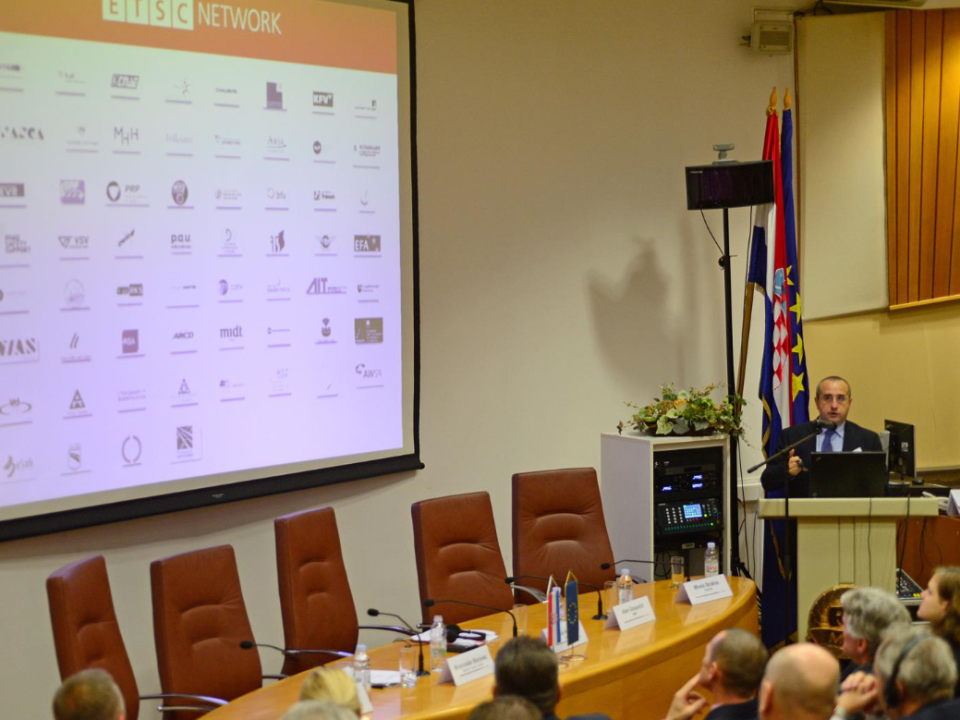 1 December 2017 – How to improve young road user and cyclist safety, Zagreb
1 December 2017, 9.30-15.00 
Ministry of the Interior, Ilica 335, Zagreb
The Ministry of the Interior, the Ministry of Sea, Transport and Infrastructure and the European Transport Safety Council held a high level Road Safety Performance Index debate.
Government representatives, local authorities, police, researchers, NGOs and other stakeholders were invited to discuss priority measures and actions to improve young road user and cyclist safety in Croatia. Experts from Austria and the Netherlands shared their experience in improving young road user and cyclist safety.
Download the agenda.
Presentations
Road Safety performance index, Croatia within the EU – Avenoso Avenoso, ETSC
Road safety in Croatia: current road safety developments and future vision – Josip Mataija, MoI
Young road user safety in Croatia –  Miron Huljak, MoI
Young road user safety in Austria – Birgit Salamon, KfV
Cyclist safety in Croatia – Miron Huljak, MoI
Cyclist safety in the Netherlands – Gert Jan Wijlhuizen, SWOV