iSAFER
Intelligent Speed Assistance for European Roads

Illegal and inappropriate speed is the single biggest contributory factor in fatal road crashes. It increases both the risk of a crash happening and the severity of injuries that result. Managing speed is therefore the most important measure to reduce death and injury on our roads.
The objective of the iSafer campaign is to contribute to reducing speed-related road deaths and injuries through the identification and promotion of best practice. The project includes a special focus on Intelligent Speed Assistance (ISA) and promoting its use at European and national level.
Infographic
How does ISA work, and how could it boost road safety? Download and share our infographic. Also available in Spanish.
The campaign will include:
Seminars at a national and European level, aiming to raise awareness of the risks of speeding, and exploring the best strategies for introduction of ISA.
A policy paper on speed, looking at priorities for reducing deaths on our roads related to speed, focussing primarily on ISA.
A ranking showing the 'state of play' of digital maps and ISA implementation in the different EU Member States.
Six fact sheets on speed that will showcase best practice in each of the following areas: behaviour, vehicles, in-vehicle technology, infrastructure, speed limits.
A Speed Monitor newsletter three times a year which includes monitoring of EU and national policies that have an impact on speed related road safety within the 28 EU countries.

The iSafer project receives financial support from the Flemish Government, Fundación MAPFRE and 3M.
Latest iSafer News, Publications and Events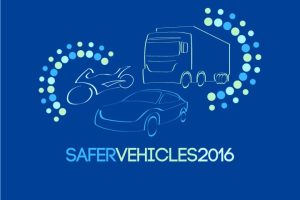 QEII Centre, Broad Sanctuary, Westminster, SW1P 3EE From local to global, safer vehicles will play a major role in delivering road safety objectives. The London safer lorry scheme may be extended, the UK Government intends to promote uptake of safer cars, 2016 sees reviews of European vehicle safety regulations, and NCAP schemes across the world are gearing up to deliver the UN Sustainable Development road safety goals. This major conference will feature national and international experts on vehicle safety representing key stakeholders. It will highlight innovation […]