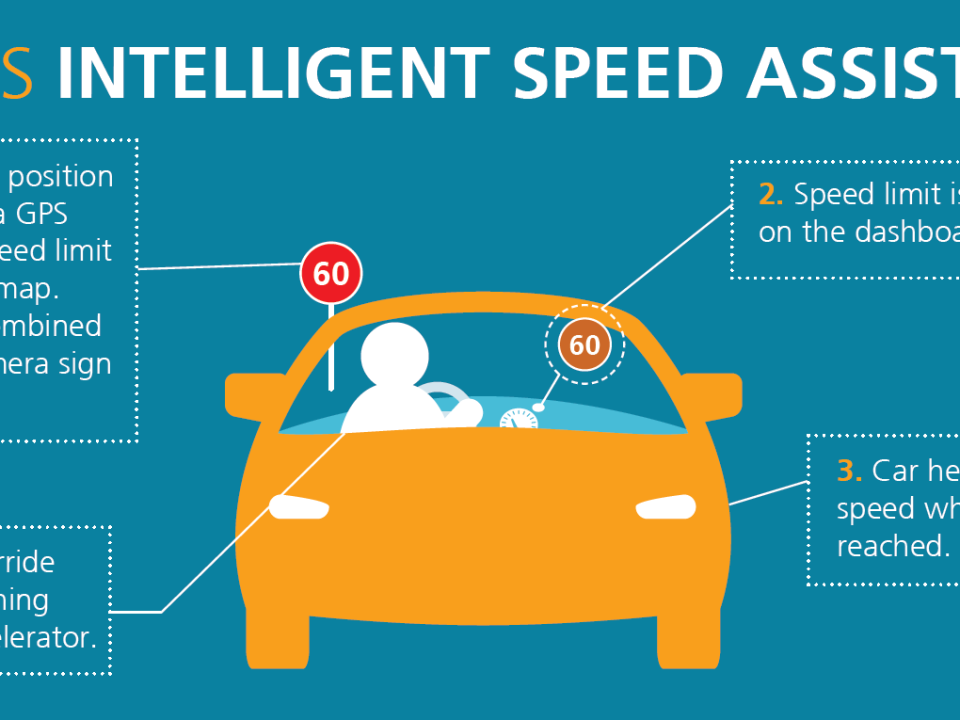 MEPs urged to prevent weakening of Intelligent Speed Assistance requirements
ETSC, together with a coalition of organisations, has written to members of the European Parliament's Committee on Internal Market and Consumer Protection (IMCO) with a call to prevent the weakening of the minimum requirements for Intelligent Speed Assistance technology.
The European Union agreed last year that all new cars, vans, lorries and buses should be fitted as standard with a range of new vehicle safety technologies, starting in 2022.  The measures are predicted to prevent 25,000 road deaths within fifteen years, according to analysis carried out for the European Commission. The most important of these new technologies is Intelligent Speed Assistance (ISA), an overridable system that helps drivers keep within the legal speed limit by providing feedback on the accelerator when the limit has been exceeded. The Parliament's IMCO committee is discussing progress on implementing the proposals at a meeting this afternoon.
Inappropriate speed is still one of the biggest killers on EU roads. Around a third of fatal collisions involve at least one party driving at an inappropriate speed, with cyclists and pedestrians being particularly susceptible.
Instead of requiring the use of a truly effective ISA technology that actually assists with speed compliance through feedback on the accelerator itself, or by limiting engine power, the European Commission's draft delegated act, which outlines the final technical requirements for the system, also proposes allowing "cascaded acoustic warnings".
There is no research basis for such an acoustic system – seemingly going against the Commission's own "better regulation" agenda – and neither was it considered during the preparatory stages of the legislation.
The evidence for audible speeding alerts in general is that they are annoying and therefore likely to be switched off. Research carried out for ETSC by the Institute for Transport Studies at the University of Leeds found audible alerts to be the most annoying ISA type. Research by ACEA, representing vehicle manufacturers, found that drivers would be 90% likely to switch off such a system.
The letter suggests a compromise, whereby acoustic warnings are permitted for a short period on new vehicles, enabling carmakers to move to more effective technologies after a two year transition period.
The signatories of the letter are:
Antonio Avenoso, Executive Director, European Transport Safety Council (ETSC)
Jeannot Mersch, President, European Federation of Road Traffic Victims (FEVR)
Geert van Waeg, President, International Federation of Pedestrians
Jill Warren, CEO, European Cyclists Federation (ECF)
Read the full letter.
See also ETSC's full briefing on the draft ISA technical specifications.