Road Safety Performance Index (PIN)

Conference - 18 June 2014

Find out how European countries are progressing on cutting deaths and serious injuries.
Drink Driving
Drink driving is reponsible for the deaths of thousands of Europeans every year. Read our report on policies being used to tackle the problem across Europe.
Vehicle Safety
According to ETSC data, around 4300 people died in collisions involving lorries in 2011. Read our briefing on EU proposals to make HGVs safer.
Latest News
ETSC member, the Belgian Institute for Road Safety has launched a moving online campaign...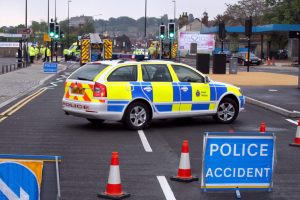 The number of people killed on Europe's roads fell by 8%...
ETSC is a Brussels-based independent non-profit making organisation dedicated to reducing the numbers of deaths and injuries in transport in Europe. Areas that we work on:
Our office in Brussels is located near to the European institutions. The nearest metro station is Merode, the nearest train station in Brussels Schuman.
20 Avenue des Celtes
Brussels B-1040
Belgium
+32 2 230 4106
information@etsc.eu
In the media
This legislation is a step forward because it will enable innovative new designs that include crumple zones along with better visibility and protection of car occupants, pedestrians and cyclists.
Some countries are using (alcohol interlocks) to prevent drink drivers from reoffending. These solutions are working in other European countries and could also work in Italy.
The European Transport Safety Council (ETSC) has also examined the survivability of aircraft accidents worldwide, estimating that 90 percent are survivable (no passengers died) or "technically survivable," where at least one occupant survives.
The European Transport Safety Council also welcomed the vote, saying better visibility would be especially important for cyclists and pedestrians in urban areas. Its data found nearly 4,300 people died in collisions involving lorries in the EU in 2011.
The European Union must take note and recognise the role that it can and must play in tackling the scourge of drink-driving.