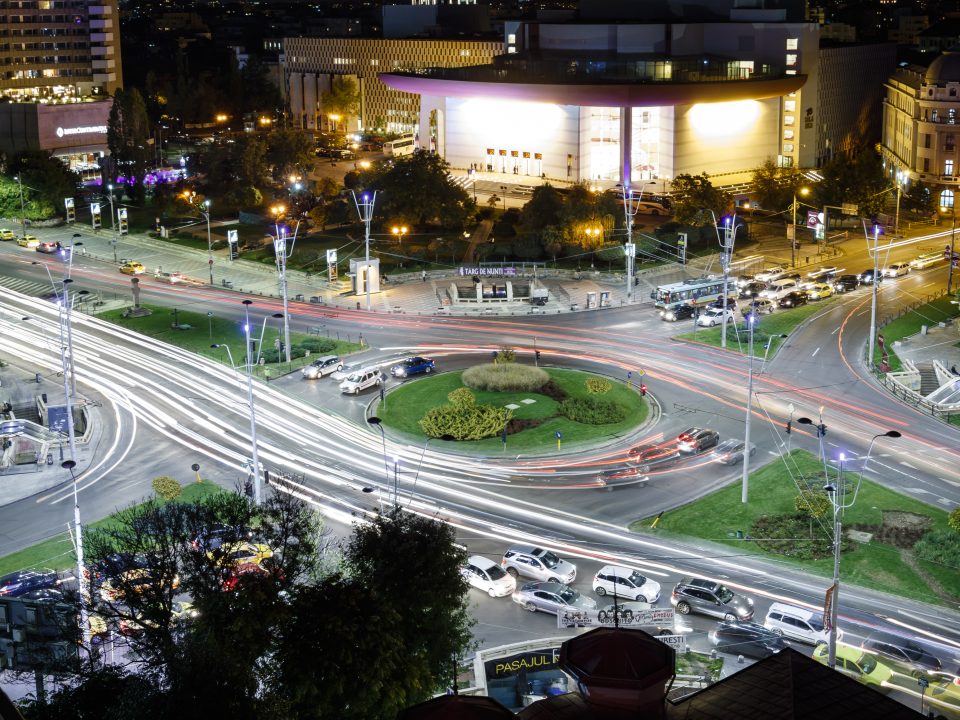 MEPs back new road and vehicle safety rules
New EU rules covering road infrastructure safety and minimum vehicle safety standards moved a step closer today, following approval by a key committee of MEPs in the European Parliament.  The European Transport Safety Council welcomed the progress and is calling for the EU to reach a final deal on both pieces of legislation as soon as possible.
The European Parliament's Transport committee voted to approve an update to rules governing road infrastructure safety management.  The existing requirements ensure governments carry out regular road safety audits, identify high-risk sites and prioritise safety when building new roads but the rules only apply to major European roads known collectively as the Trans-European Transport Network (TEN-T).
The European Commission proposed an update in May that would extend the rules to all motorways, all "primary roads" and all non-urban roads that receive EU funding.  ETSC and other organisations have been calling for all main urban and rural roads to be covered, as many more people die in collisions on these types of roads than on motorways.
MEPs did not choose to extend the scope that far, but their backing of the Commission's proposal to cover primary roads offers considerably higher potential safety benefits than that of the EU Member State transport ministers.  At a meeting in December, transport ministers said it should be up to Member States to decide which primary roads are covered.  ETSC fears that that would leave open the possibility that some countries would propose the bare minimum, or only roads that already meet high safety standards.
The European Commission also proposed in May that performance standards for road signs and road markings across Europe should be developed.  MEPs agreed, again taking a stronger position than national transport ministers who effectively dismissed the idea.  A high standard and consistency of road signs and road markings across Europe could be an important issue for higher levels of automation, when cars increasingly take away control from the driver under certain circumstances.
MEPs also want to see minimum road safety requirements for vulnerable road users such as pedestrians and cyclists.  The existing legislation, which mainly covers motorways, does not make special provision for these groups.
The final shape of the rules will only be decided following a vote by the full European Parliament and final negotiations with transport ministers.
Safer cars, vans, buses and lorries
The Transport committee also voted in support of a wide-ranging package of new vehicle safety measures today.  The update to the EU's General Safety Regulation for motor vehicles was proposed by the European Commission in May and includes a number of new mandatory technologies such as Automated Emergency Braking (AEB) and an overridable form of Intelligent Speed Assistance (ISA), to help drivers keep within the speed limit.  MEPs backed the proposals, though they requested an additional two years for Intelligent Speed Assistance systems to be made mandatory.
In a positive move, MEPs said that the new rules should be fast-tracked, with implementation to start two years after adoption of the rules, rather than the three years proposed by the European Commission.  In addition MEPs requested that eCall, an automated emergency calling system fitted to all new cars and vans in the EU, should also be fitted to lorries and buses in the future.
Because vehicle regulations are part of EU single market legislation – the Parliament's Internal Market (IMCO) committee will take the lead role in defining the final vehicle safety rules – starting with a vote next month.  ETSC is urging the IMCO committee to back the original timeframe for the introduction of ISA technology, not least because the technology is already widely available.  For example, the new Ford Focus is fitted as standard with ISA, across all models in the range.
Ellen Townsend, Policy Director of the European Transport Safety Council said:
"MEPs deserve praise for backing a strong package of road infrastructure and vehicle safety legislation today.  We hope the final package that ends up being agreed will make a significant contribution to reducing the 500 deaths on European roads each week, and that pressure to weaken the rules is strongly resisted during the upcoming negotiations."
Notes to editors: