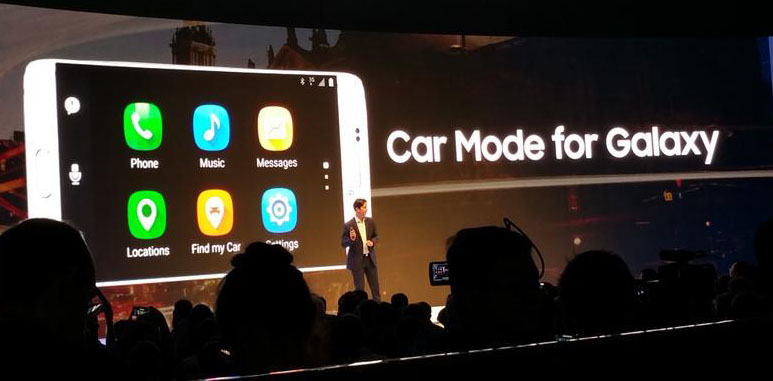 The US National Highway Traffic Safety Administration has issued new guidelines aimed at encouraging phone manufacturers to introduce an automatic 'Driver Mode' to cut down on distracting apps and messages while driving.
The proposals, announced earlier this month, are voluntary. They envisage a simplified display, and a block on distracting apps, both of which could be activated automatically while driving.  Samsung's popular Galaxy series of phones offer a drive mode already but it must be activated manually. Apple's ubiquitous iPhone has no such feature, though a simplified 'Car Play' system can be activated when used in conjunction with a compatible in-car infotainment system.
The British Prime Minister Theresa May said in November, "Just as we have made it socially unacceptable to drink and drive, so we need to do the same with using a mobile phone while driving." New British rules that come into force next year will increase penalties for drivers spotted using a mobile at the wheel, while newly qualified drivers will be required to retake their driving test.  Drivers could also face a six-month ban.
A proposed change to Italian law could see drivers caught using a phone at the wheel facing immediate suspension and a temporary ban, even for a first offence.
The German Transport Minister has announced that a ban on mobile phone use at the wheel will be extended to tablets.
A UK-survey for the road safety charity Brake found that distracted drivers have become the biggest fear of British motorists. But drivers no longer fear punishment due to a huge reduction in police enforcement activity for mobile phone offences in recent years.
New research from Belgium, published earlier this month by the Belgian Road Safety Institute, an ETSC member, found that drivers on a motorway using legal hands-free kits to make calls looked 44% less at road signs and 28% less at other vehicles.