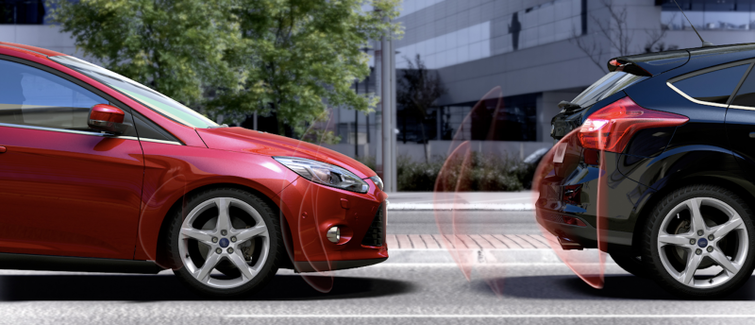 Opinion: An opportunity for the EU to show it can have a positive impact on all our lives
by Antonio Avenoso, Executive Director
Amidst the screaming headlines surrounding the possibility of an outbreak of Ebola in Europe over the last few weeks, I can't help but question our society's perception of risk. Less than a handful of people have died from Ebola in Europe and those that tragically have were all medical staff in direct contact with sufferers. The WHO maintains that a major outbreak in Western Europe is 'unlikely'.
But every week in Europe, on average, 500 people die on our roads. Since 2001, more than half a million have lost their lives. And yet, the political response to the daily tragedy of those killed by speeding or drunk drivers is very often lacklustre, to put it mildly.
The hearing earlier this month in the European Parliament of Violeta Bulc, who is set to replace Siim Kallas as commissioner for transport, was a case in point. Road safety barely got a mention. This is unfortunate, not only because of the huge numbers of deaths that still need to be prevented – but also because road safety is actually a European success story. Over the last decade, deaths have been cut in half thanks to a combination of actions taken at the EU level and by member states.
Right now, the European Commission is reviewing the rules which govern the safety requirements of new cars, vans, lorries and busses sold on the European market. Last time these rules were updated, in 2009, several very important technologies were made compulsory including 'Electronic Stability Control (ESC)' and seat-belt reminders (for driver seats). Over time they will save thousands of lives. But most people in Europe don't realise that these features are no longer expensive optional extras thanks to EU law.
So there is now a huge opportunity to improve safety further and, at the same time, show that the EU is capable of doing things that have a positive impact on the lives of everyone in Europe.
In the view of our experts, the most important new technology to be included now concerns speed which is still the single biggest contributory factor in fatal road crashes.
Intelligent Speed Assistance (ISA) uses a GPS-linked database of speed limits, which can be combined with cameras that read road signs, to inform drivers about speed limits and help them to stick to them with tactile feedback (added resistance on the accelerator pedal). This system, which would be overridable by the driver, should be fitted as standard. It would not just limit the top speed on motorways (buses and lorries already have mandatory devices that do this), but would also help keep drivers within the speed limits in urban areas, where they come into contact, and kill and injure, many pedestrians and cyclists. A recent YouGov survey in the UK found that two-thirds of British adults support this system being mandatory for professional vehicles, including vans.
We would also like to see Automated Emergency Braking (AEB) systems on all new cars and vans, it is already mandatory on lorries and buses. The latest systems are able to detect not just cars, but also pedestrians and cyclists and apply the brakes automatically and safely.
Seatbelt reminders, currently only mandatory for drivers, should also be extended to cover all passenger seats in the front or back.
Finally, there is a safety feature that the vast majority of people would never need or use, would cost close to zero, and would be invisible unless needed – but could also save many lives. It's simply a standardised way of connecting an 'alcohol interlock' to a vehicle. Alcohol interlocks require the driver to take a breath test before they can start the engine, are now used in several EU countries as a rehabilitation tool and also for professional environments such as school buses. Europe should push for a single connection standard as it has previously pushed for a single standard for mobile phone chargers. This would make their use much simpler and cheaper. In addition to the standard connector, alcohol interlocks should also be fitted as standard on certain categories of professional vehicles such as school buses, this is already the case in France and Finland.
So those are the highlights of our wish list for new vehicle safety standards. We hope that the new industry and transport commissioners will see the potential not just for saving lives, but also for showing the public that the EU can have a positive impact on an issue that affects every single one of us, every single day.