12 June 2014 – Managing Road Safety Risks, Bilbao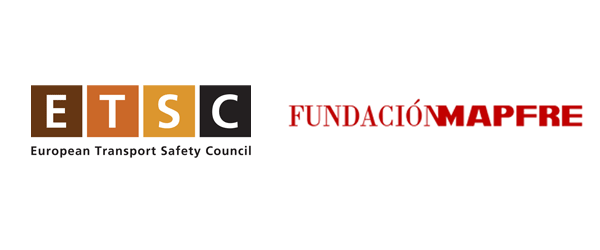 The Mapfre Foundation and the European Transport Safety Council (ETSC) held a seminar in Bilbao on managing work-related road safety risk on 12 June. The presentations can all be downloaded below:
2. PRAISE Thematic Report Fundacíon Mapfre
3. Work Related Road Safety in the Basque Country
4. EU OSHA – Road Safety Activities
4. Interactive Driving Systems
4. Work Related Road Safety in Spain
7. Business Case – British Telecom
ETSC's PRAISE project addresses the safety aspects of driving at work and driving to work. Its aim is to promote best practice in order to help employers secure high road safety standards for their employees.
PRAISE is co-ordinated by the ETSC secretariat with the support of Fundación MAPFRE, the German Road Safety Council (DVR), the Belgian Road Safety Institute (IBSR) and the Dräger Foundation.
In the framework of this campaign, ETSC is organising a series of seminars in selected Member States bringing together companies, fleet safety managers, government representatives, and road safety experts.
To download the agenda, click here.