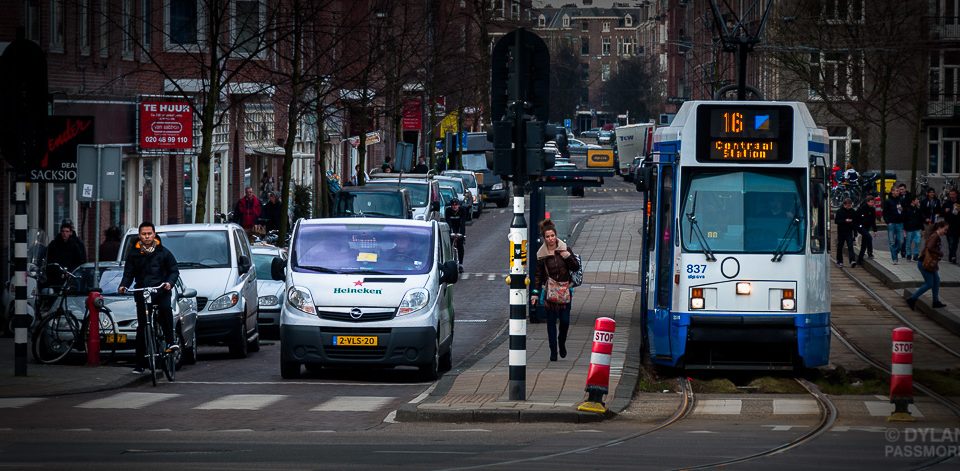 SWOV pessimistic on Netherlands halving injuries and deaths by 2030
The Dutch institute for road safety research (SWOV) has painted a pessimistic picture of the country's potential for halving road deaths and injuries by 2030 – the current EU and UN target.
SWOV says halving the number of road injuries by 2030 is out of reach, even with additional measures but, in the most optimistic scenario, the number of road deaths can be halved.  With additional measures, a substantial reduction in the number of seriously injured people is possible, but there is « no question » of halving it. 
For the study, SWOV made forecasts based on two scenarios about how the casualty numbers will develop until 2030. The first scenario assumes that the decrease in the number of road casualties during the Covid-19 years has led to a lasting improvement in road safety, partly due to reduced mobility. The second scenario assumes a temporary effect of the Covid-19 years and road safety will develop in the coming years as before the pandemic.
If the Covid-19 effect continues, the prognosis shows a slight decrease in the number of road deaths in 2030 to 480 (compared to 661 in 2019). The prognosis for the number of serious road injuries shows a sharp increase to 8,400 (compared to 6900 in 2019).
If the effect of Covid-19 was temporary, SWOV expects the number of road deaths to rise to 810 in 2030. Here too, a sharp increase in the number of serious road injuries can be expected to 9,500 by 2030.
SWOV then calculated the expected effect of a series of measures and whether the measures could together lead to a halving of the number of casualties by 2030. The calculation only included measures of which 1) the effect was known from previous research and 2) the effect consists of a saving of more than 10 road deaths and 100 serious road injuries.
The largest casualty savings are expected from:
Making bicycle traffic safer with safer bicycle infrastructure and cyclists wearing helmets
Infrastructural measures: from 50 km/h to 30 km/h in built-up areas and safe design of national highways
Enforcement and speed control: doubling automated speed enforcement, introduction of mandatory Intelligent Speed Assistance (ISA).
https://swov.nl/nl/nieuws/halvering-aantal-verkeersslachtoffers-2030-ligt-buiten-bereik