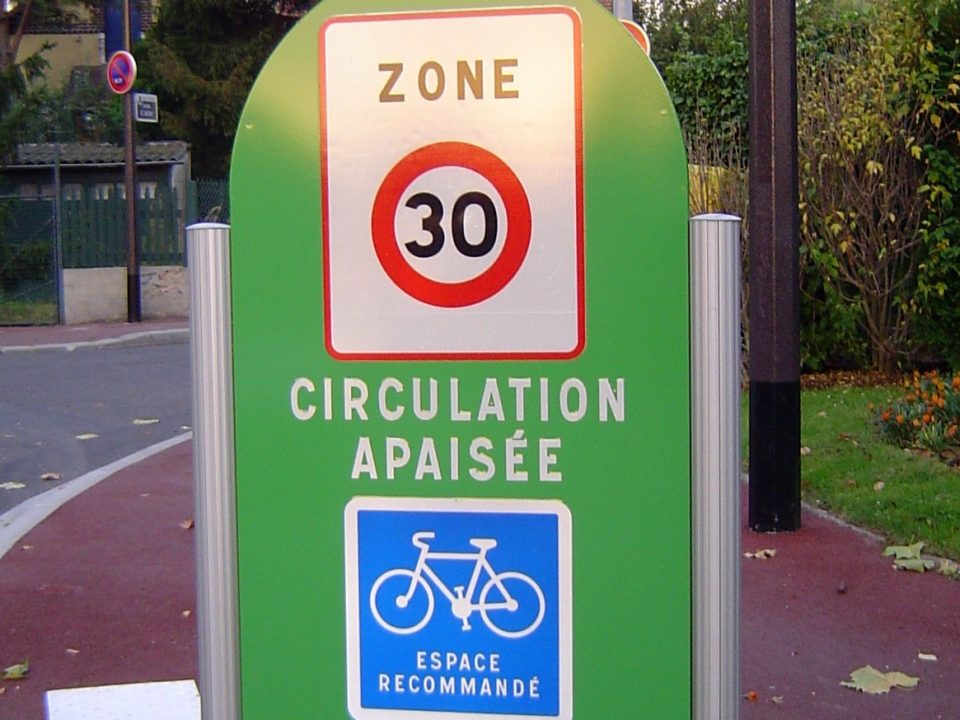 Policymakers in Germany, Ireland and Scotland are being asked to support the wider roll out of 30km/h speed limits, especially in urban areas where cars interact with pedestrians, cyclists and other vulnerable road users. 
At a high-level event organised by ETSC's Irish member the Road Safety Authority (RSA) earlier this month, the organisations's chief executive Moyagh Murdock said despite Dublin's pioneering rollout of 30km/h limits, the rest of the country was 'falling behind' and called for more local authorities to follow the capital's lead.  
ETSC's German member DVR is also backing 30km/h limits in order to better protect pedestrians and cyclists in areas where they come into regular contact with motor vehicles.  The organisation's chief executive told the DPA news agency in August that local authorities have a 'duty to protect' these groups. The call followed that of the German environment agency (UBA)'s president Maria Krautzberger who said in April that 30km/h should be the default limit on all urban roads in Germany.     
In Scotland, three campaign groups have backed a member's bill in the Scottish Parliament calling for the default urban speed limit across the country to be reduced from 30 to 20 mph. A public consultation on the initiative closed last month.  
In Belgium, ETSC's member VIAS institute (formerly BRSI) says more needs to be done to improve road infrastructure in 30km/h zones after research showed many drivers were ignoring the limits in areas where no infrastructure changes had been made to encourage slower speeds.  
UK government research has found that the average speed on roads with 20mph limits but without infrastructure changes is 21-25mph, the latest report from the Department for Transport recognised that the average speeds may be lower on those roads that feature traffic calming measures.  The data showed that, in general, compliance with speed limits has improved in the UK over the last five years.