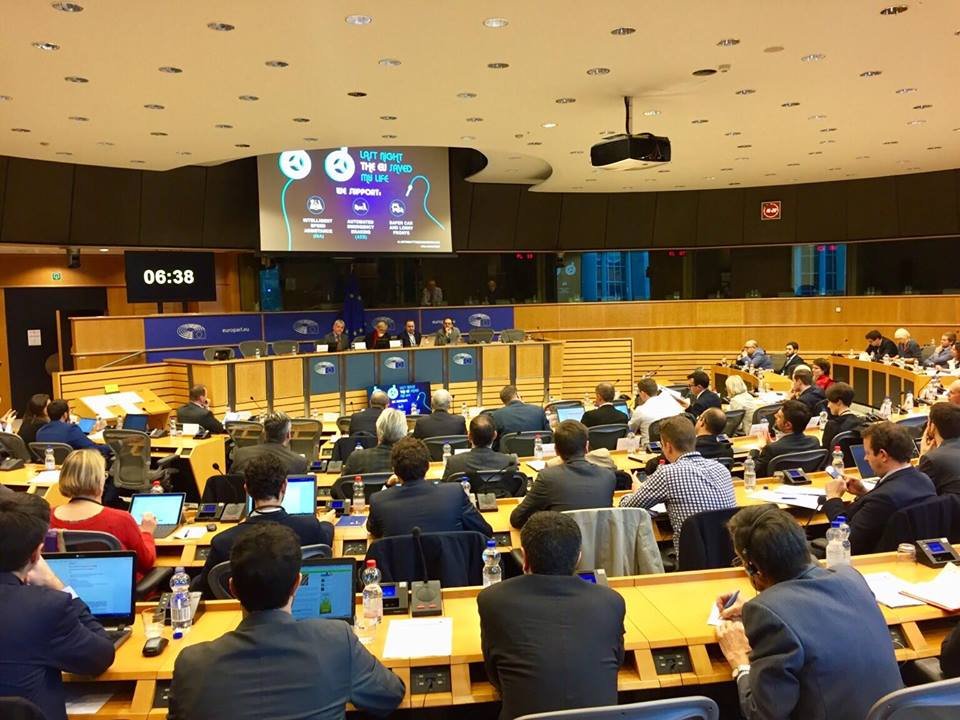 MEPs back life-saving vehicle safety standards in key vote
A key committee of MEPs has given the green light for a range of new mandatory vehicle safety standards that could apply to new vehicle models within three years. The European Transport Safety Council (ETSC) welcomes the result of the vote but warns that time is running out for a final deal on the legislation before European Parliamentary elections in May.
Members of the European Parliament's Committee on Internal Market and Consumer Protection (IMCO) voted today to approve a range of new vehicle safety standards initially proposed by the European Commission in May last year. The measures include new crash testing requirements, mandatory installation of driver assistance systems including Automated Emergency Braking (AEB) with pedestrian and cyclist detection, overridable Intelligent Speed Assistance (ISA) and Emergency Lane Keeping, as well as a new direct vision standard for lorries and buses to enable drivers to have a better view of other road users around their vehicle.
The requirements also include installation of Event Data Recorders, which record critical information on the status of a vehicle in the moments before a collision and, as in the aviation sector, could help crash investigators understand the causes of collisions in order to help prevent them in the future.
Antonio Avenoso, Executive Director of the European Transport Safety Council, said:
"This legislation represents a major step forward for road safety in Europe, and could save 25,000 lives within fifteen years of coming into force.  But it will only apply to new vehicles.  So it's incredibly important that a final deal is reached as soon as possible, so cars with these new safety features fitted as standard start driving off production lines sooner rather than later.
"We want to thank MEPs, and in particular Róża Thun – the MEP responsible for the file, for working long and hard to come up with a text that a majority could support.  Final negotiations between the Parliament, Member States and the European Commission should now begin as soon as possible.  Minimum vehicle safety standards in the EU were last updated in 2009, so there is no time to lose.  We urge policymakers to do their utmost to achieve a final agreement before the European Parliamentary elections in May."    
While today's vote focussed on vehicle safety measures, EU legislators are also meeting today to try and reach a final deal on an accompanying package of infrastructure safety management requirements, which could lead to thousands more lives saved.