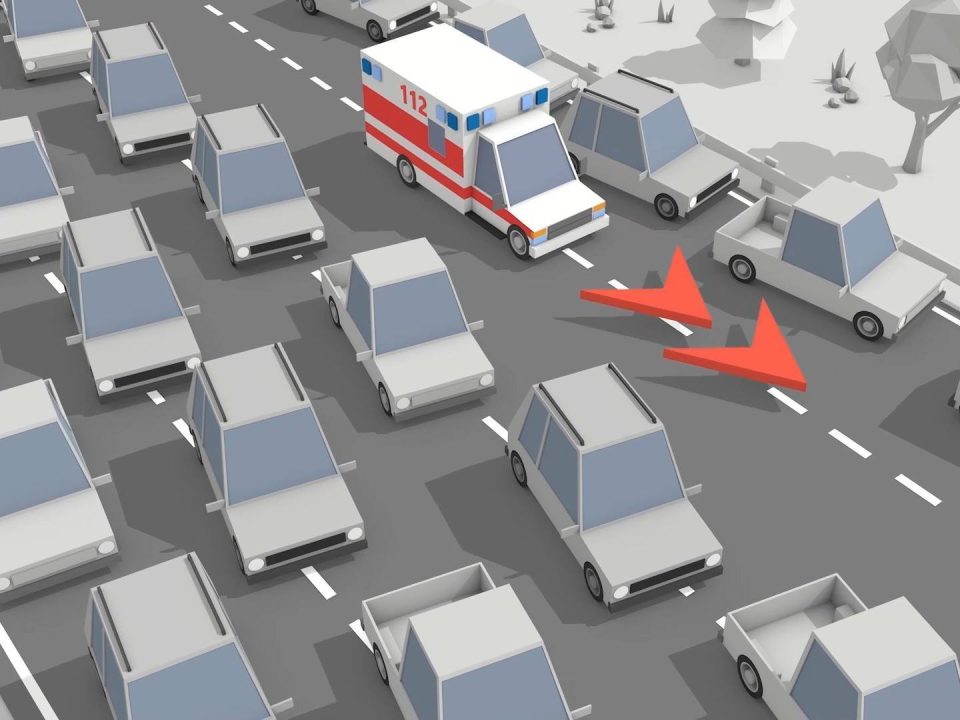 Lithuania to introduce emergency corridor system and cycle-priority streets
The Lithuanian government has announced changes to road safety rules in the country that will be implemented in two phases next year.
From 1 January, Lithuania will introduce the Emergency Corridor system for allowing easier access to emergency vehicles during heavy traffic.  The system, already implemented in Poland, Belgium, Germany and other EU countries can speed up emergency response and save lives.
The system was a focus of ETSC's REVIVE project on improving post-collision response and was presented at a number of the project's meetings of international experts.
From 1 June, Lithuania will implement cycle-priority streets, which have been in use in the Netherlands and Belgium for several years. Cycle streets will be marked with a special sign, and can be implemented in streets with slow mixed traffic of motor and non-motor vehicles. The maximum speed on a cycle street will be 30 km/h, overtaking will not be permitted, and cyclists will be able to ride in the middle of the road. The government says the measure will allow more effective planning of a seamless network of cycling paths where there is no possibility to construct separate cycling paths or lanes.  In the Netherlands, such streets use red asphalt to look like large cycle lanes and indicate that cars are 'guests' on the street.  Such streets also form part of a large and comprehensive network of cycle paths.
Lithuanian experts have been taking part in the EU Road Safety Exchange project, funded by the European Parliament and managed by ETSC on behalf of the European Commission.  In a recent study trip to the Netherlands, Lithuanian experts were able to see the extensive cycle network – including cycle-priority streets, in action.
https://sumin.lrv.lt/en/news/the-ministry-of-transport-of-communications-plans-to-implement-cycle-streets-and-to-organise-traffic-of-special-and-public-transport-more-effectively