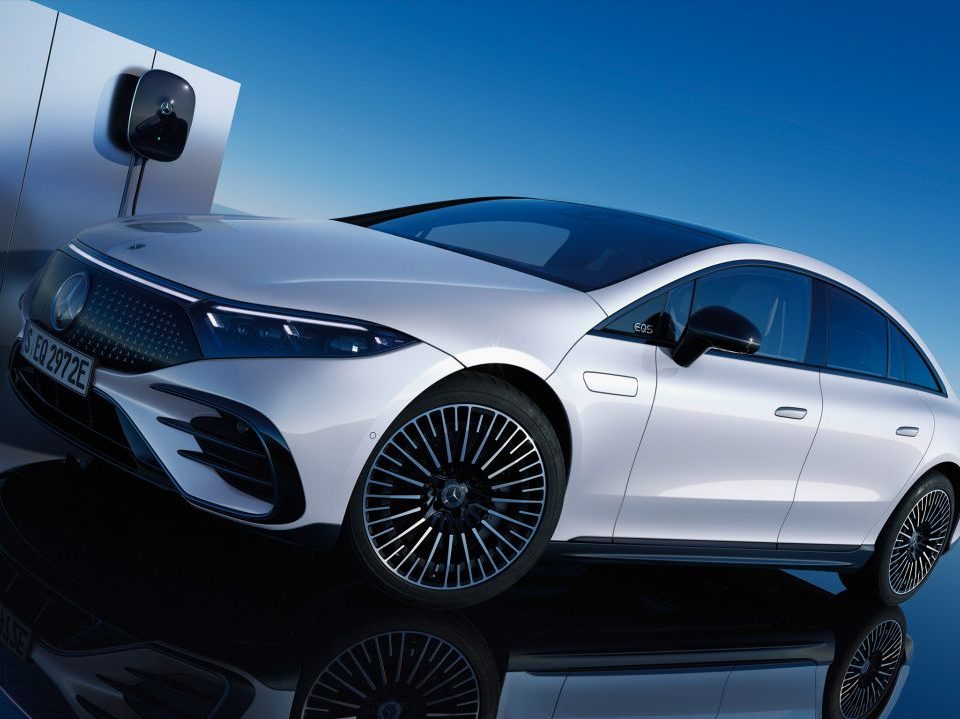 Do electric cars crash more frequently than conventionally-powered cars?
The Swiss branch of AXA, an insurer, says its data show electric vehicles crash 50% more often than conventionally-powered cars.
The company says the reason for this is likely to be the higher acceleration of, in particular, the more powerful electric cars. The underlying data have not been published. AXA's German branch said, in a separate news release, that its data from the German market did not lead to the same conclusion.
The recently-launched Mercedes EQS (pictured) has a stated acceleration of 0-100 km/h of 6.2 seconds in the standard version, and 3.8 seconds for the 658 horsepower AMG variant. The UK Tesla website describes its Model S Plaid edition as having "the quickest acceleration of any vehicle in production" and list acceleration of 0-100 km/h in 2.1 seconds on their German website for that model. The Model 3, the company's cheapest, can achieve acceleration of 0-100 km/h in 3.3 seconds.
AXA is encouraging drivers of high-powered electric vehicles to manually reduce the level of acceleration on their vehicles.
The company also looked at the question of the additional weight of electric vehicles and says this can create additional risks in crashes involving older conventional vehicles. AXA says modern conventionally-powered vehicles should not fare worse in a crash with an electric vehicle.
The company also said that electric cars are not riskier when it comes to extraction after a crash. It says high voltage electric systems are switched off instantaneously in the event of a collision, and the risk of a fire occurring is no higher than with a conventional vehicle.