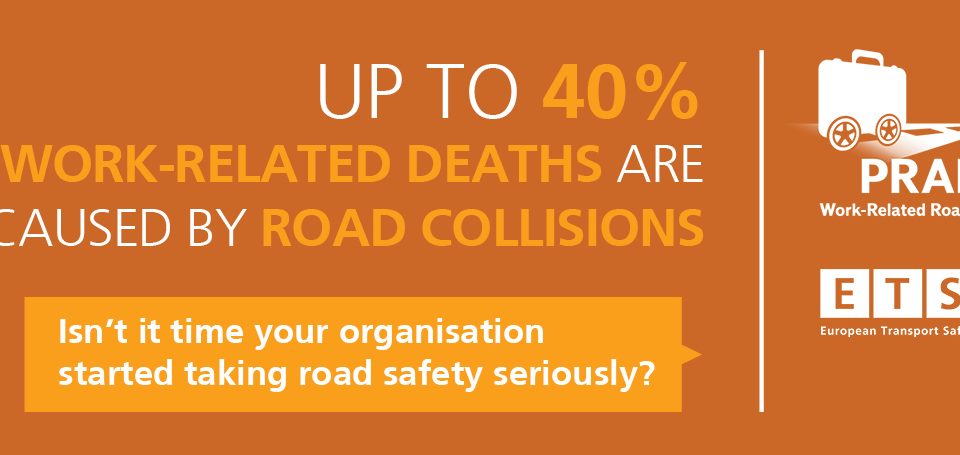 31 January 2019 – Driving for Work – Risk Management, Dublin
Royal College of Physicians of Ireland, 6 Kildare Street, Dublin
The Road Safety Authority, the Health and Safety Authority, An Garda Síochána and the European Transport Safety Council (ETSC) have the pleasure of inviting you to a seminar on work-related road safety, to be held in Dublin on 31 January. Registration opens at 8.45.  The seminar will start at 9.00, finishing at 13.00 followed by a light lunch.
On the agenda will be topics to help Irish employers in their day-to-day fleet and work related risk management.  A full agenda will be available soon.
Registration is now closed.
Download the presentations:
The ETSC project "Preventing Road Accidents and Injuries for the Safety of Employees (PRAISE)" aims to increase road safety in the work context.
The project is co-funded by the MAPFRE Foundation, the German Road Safety Council (DVR), Mix Telematics and the Dräger Foundation.
ETSC is organising a series of country seminars in selected EU member states bringing together companies, fleet safety managers, government representatives and road safety experts to discuss the latest developments and priorities in work-related road safety.