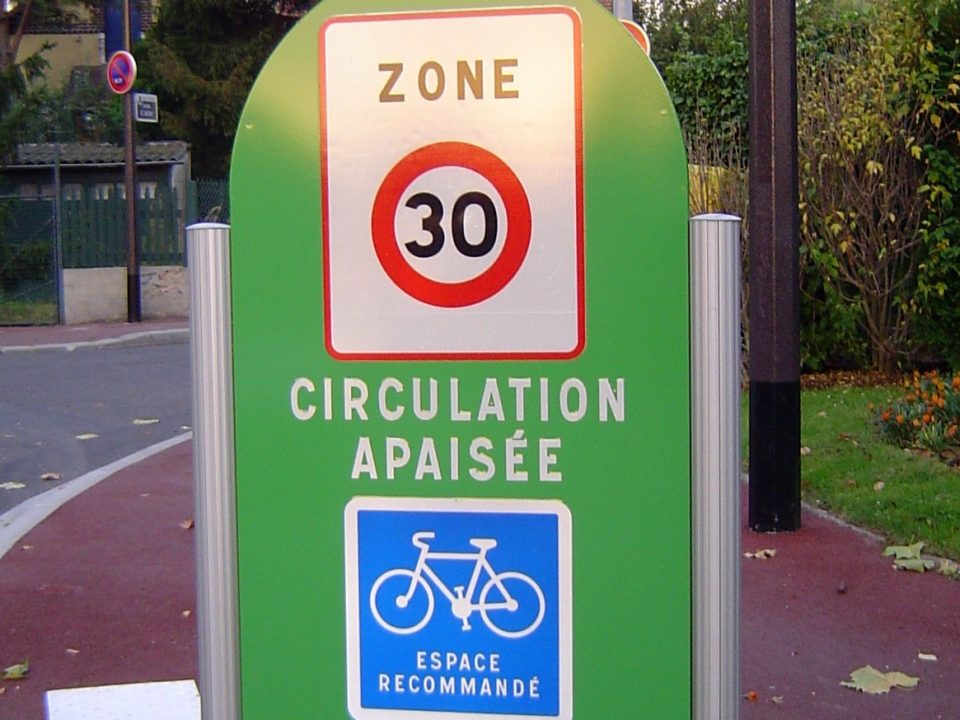 30 km/h zones are continuing to spread across Europe with developments in recent months in Belgium, Spain and the UK  – but implementation is sometimes hampered by bureaucracy.
The Spanish city of Valencia introduced a 30 km/h zone across the entire historic centre district in September. The decision is designed to improve safety, reduce pollution, encourage shoppers to visit the area on foot and discourage transit traffic from crossing the city through the centre. The eventual aim is to limit all traffic to authorised vehicles.
At the end of June, the city of Brussels closed off a large downtown area to motorised traffic. The closure was the start of a EUR 20 million project, greenlit by a consultative committee in October, which will see a two year transformation of a central boulevard and surrounding streets into a large pedestrian zone. In a separate announcement, a new road safety plan for the city will see an expansion of 30 km/h zones around schools – but these may be 'flexible' using electronic signage that will revert to a 50km/h limit outside school hours.
The UK road safety charity Brake has called on the UK government to reduce the 'red tape' local authorities must go through in order to put in place lower speed limits. Dr Tom Fisher, research manager for Brake, said: "20mph limits are an effective and globally-recognised solution to unacceptably dangerous roads in our cities, towns, and villages. Ultimately, we would like to see 20mph become the default urban speed limit in the UK. In the meantime, the government can remove red tape and show stronger leadership by providing clearer and more positive guidance, and by doing away with the requirement for costly repeater signs."