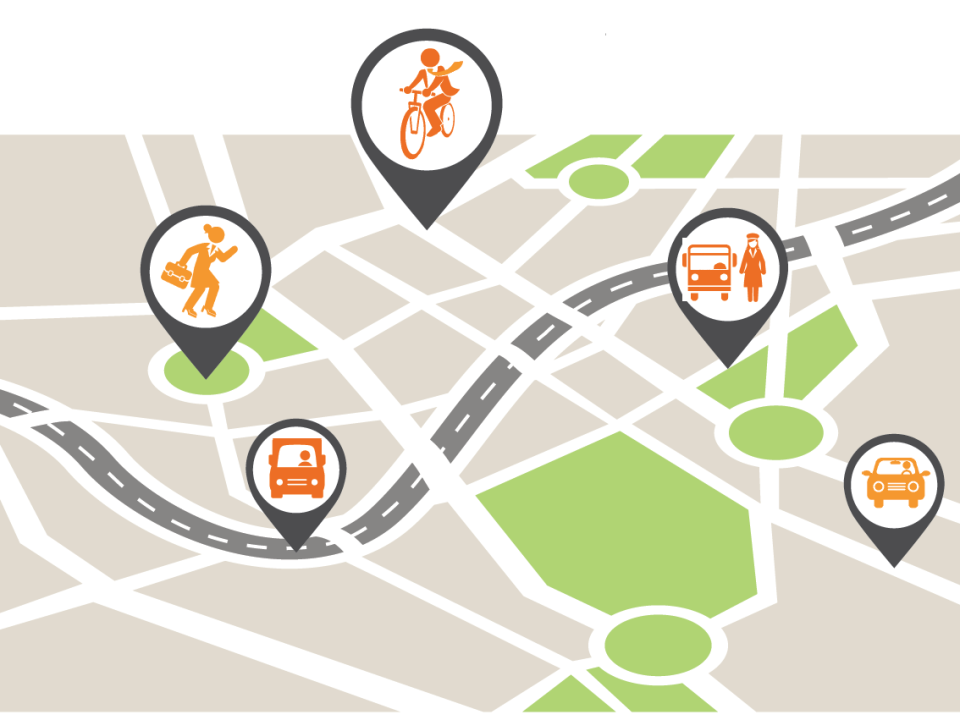 Up to 40% of road deaths in Europe are work-related
As EU road death figures stagnate, employers are essential to tackling road risk according to new report.
Switzerland recognised with European award for long term progress on improving road safety.
As new figures show road deaths in the European Union have not decreased in three years, a report from the European Transport Safety Council (ETSC) says employers, national governments and the European Union must step-up efforts to tackle the problem of work-related road risk.
25,671 lives were lost on the road in the European Union in 2016, according to new analysis of EU road safety data, also published today by ETSC.  A large proportion of those were victims of work-related road collisions. The exact number is unknown but, based on detailed analysis of data from across Europe, the authors estimate that up to 40% of all road deaths are work-related.
Antonio Avenoso, Executive Director of ETSC said: "While there are some great examples of large and small organisations across Europe starting to take road safety seriously, there are thousands more that turn a blind eye to the risks their employees take every day on the roads.
"Many companies also wrongly see road risk management as a burden rather than an opportunity.  But reducing risks through journey management, targeted training and purchasing safer vehicles can cut insurance costs, lead to less time off and boost a company's image. While employers need to do more, our report also shows that they need help and support from national governments and the EU to do it. "
Improved data collection is a crucial first step to tackling work-related deaths. Police forces in the majority of EU countries do not currently register the purpose of the journey when recording the details of traffic collisions. There is also no standardised EU definition of a work-related road death. This leads to an underestimation of the scale of the problem when neither deaths of third party road users nor commuting deaths are categorised as such.
The authors also say that government and public authorities should lead by example and adopt work-related road safety management programmes for their employees and their fleets and include vehicle safety in public procurement requirements.
Switzerland is the winner of the 2017 ETSC Road Safety Performance Index Award
At an award ceremony in Brussels today (20 June), Jürg Röthlisberger, Director of the Swiss Federal Road Office (FEDRO) will receive the 2017 ETSC Road Safety Performance Index (PIN) award on behalf of Switzerland.  The annual award recognises long-term efforts to reduce deaths and serious injuries on European roads.
Switzerland registered a 15% drop in road deaths in 2016. Deaths have declined by 34% since 2010, and by 60% since 2001.  The country now has the lowest road mortality (26 deaths per million inhabitants) in Europe, together with Norway (last year's winner).  Switzerland has climbed five places in ETSC's ranking over the last five years.
Commenting on the award, Antonio Avenoso said: "Switzerland deserves international recognition because, despite its good record on road safety, the country has refused to rest on its laurels.  Since 2013, the Via sicura programme has led to the announcement of 20 new measures. Switzerland now has zero tolerance of drink driving for novice and commercial vehicle drivers, is improving infrastructure safety and is drafting legislation to lower the risks among young and novice drivers.  We hope Switzerland's win sends a positive message to other traditional road safety leaders who have dropped the ball in recent years such as the Netherlands, Sweden and the UK."
Download the reports: