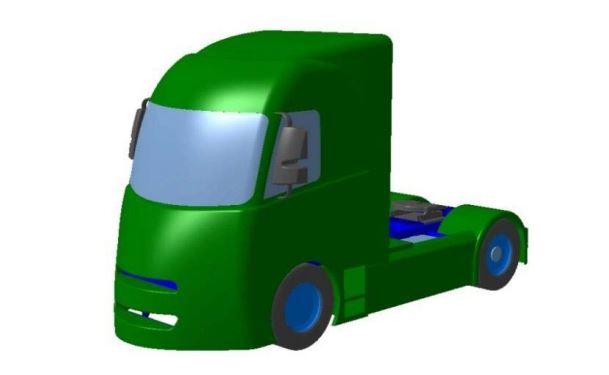 Transport ministers hold back progress on lorry safety
EU member states have dealt a blow to plans to allow lorry makers to sell safer vehicles. Transport ministers meeting today agreed that European Commission proposals to enable, not require, manufacturers to make changes to lorry cabs that improve visibility and reduce the impact of crashes on other vehicles, pedestrians and cyclists should be subject to an eight-year delay.
The position of transport ministers is at odds with the European Parliament, which said in April that safer cab designs should be permitted with no delay.
Antonio Avenoso, Executive Director of the European Transport Safety Council (ETSC) said:
"Putting the brakes on vehicle safety innovation is just a bad idea. In the past, we have seen technologies such as better pedestrian protection and anti-lock braking systems be put on vehicles long before they were made legal requirements. The public wants to see safer lorries available as soon as possible; so we hope MEPs will fight to get rid of this delay when negotiations begin on a final deal."
According to ETSC data, around 4300 people died in collisions involving lorries in 2011. Because of their size and weight, crashes can be catastrophic with a much higher risk of death or serious injury.
A study carried out for the European Commission estimates that as many as 500 lives could be saved every year if the cabs were made safer.
A final deal on the proposals now needs to be agreed by representatives of the European Parliament, Commission and Member States.
Notes to editors
– See ETSC's briefing on lorry weights and dimensions
– For further background data on collisions involving HGVs, see ETSC's 2013 Road Safety Performance Index (PIN) report.