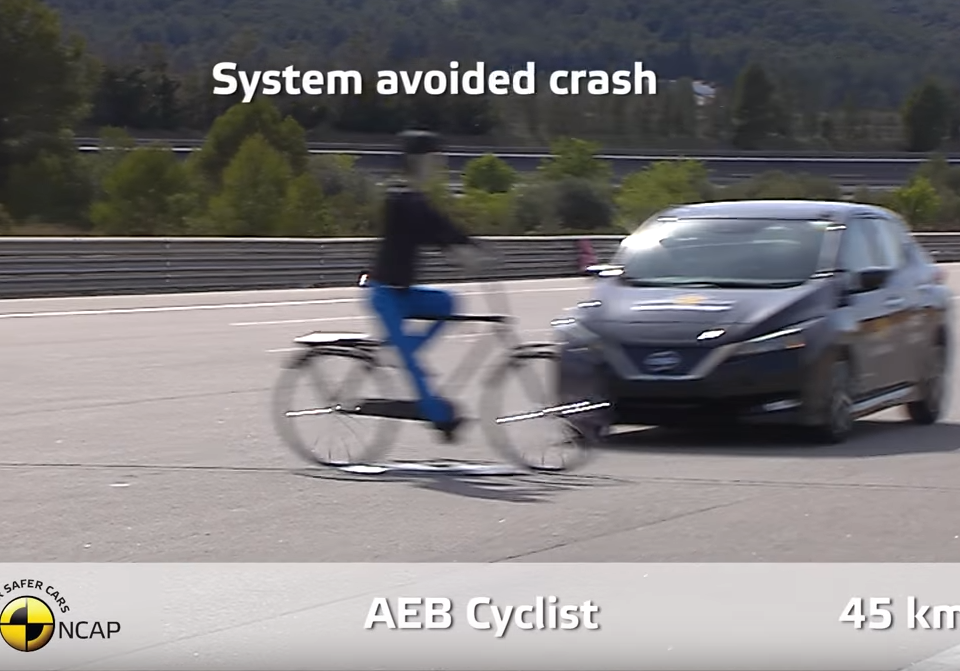 New tests show AEB systems need to work better in wet, fog and low light situations
A study of automated emergency braking systems (AEBS) on passenger cars by ETSC's Austrian and Swiss members KFV and BFU, shows that significant improvements need to be made to performance in rain, fog, and poor light conditions.
The organisations carried out more than 200 tests to better reflect the range of real world conditions such as rainy weather, fog and poor light conditions, and by varying the test dummies and speeds compared to tests carried out by Euro NCAP who award star ratings for vehicle safety performance.
The authors say that by day and in clear weather, emergency braking systems work very well. On the other hand, the results of tests carried out under less favourable conditions are less good. In rainy weather, in fog or in bad light conditions, these systems do not always identify road users and do not systematically trigger emergency braking.
In particular the research showed that in good light conditions, children, pedestrians and cyclists were correctly identified by the emergency braking systems, even when they only became visible when they crossed the road. The study also showed that the systems fitted to recent cars are much more effective than those found in older vehicles.
But the authors say that when the weather and light conditions are bad, drivers have a lower perception of other road users so it is all the more important that AEB systems are also reliable in these situations.