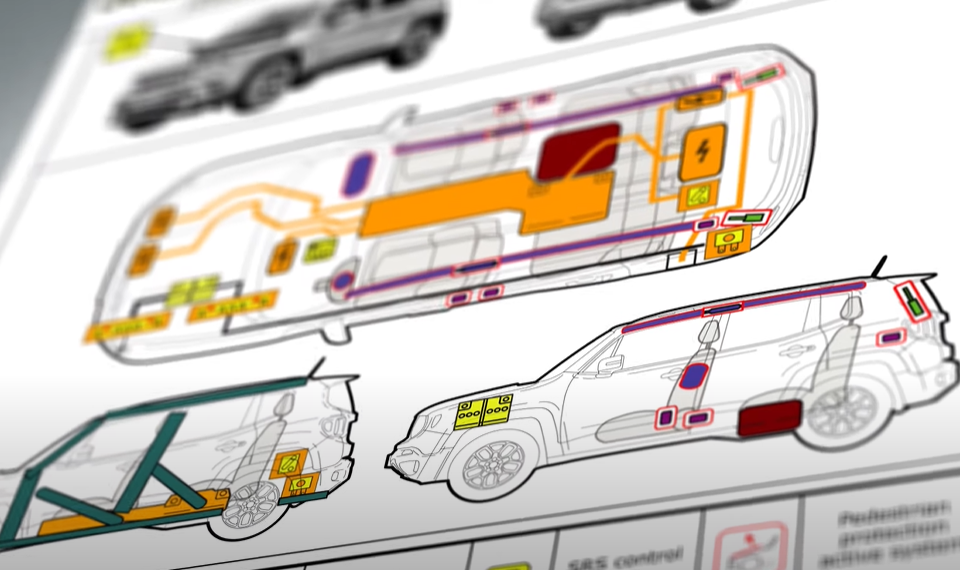 New app helps rescue workers extricate vehicle occupants
Euro NCAP, the consumer vehicle safety testing organisation, has launched a new app giving rescue workers easier access to "rescue sheets", detailed information for different car models on how to safely extricate occupants.  
After a collision, getting the injured to emergency care quickly and safely is critical.  But knowing where and how to cut vehicles open to safely extricate occupants is challenging for emergency rescue workers.  In recent years devices such as airbags and electrical vehicle batteries have added to the complexity, and the dangers for rescue teams.  With thousands of different vehicle models on the roads, of varying ages, getting up-to-date access to the correct rescue sheet is also a technical and logistical challenge.  
Euro NCAP's new app, available for phones and tablets running Apple or Google Android software, will eventually be available in the 23 EU languages, but has launched with English, French , German and Spanish. All vehicles tested since the beginning of 2020 will be available.  
A newly-agreed ISO international standard for rescue sheet design is also helping bring consistency to the information.  
Ensuring better availability of vehicle rescue sheets was one of the points repeatedly raised during ETSC's Revive project, a collaboration between road safety actors and emergency services, which looked at improving emergency response in Europe.