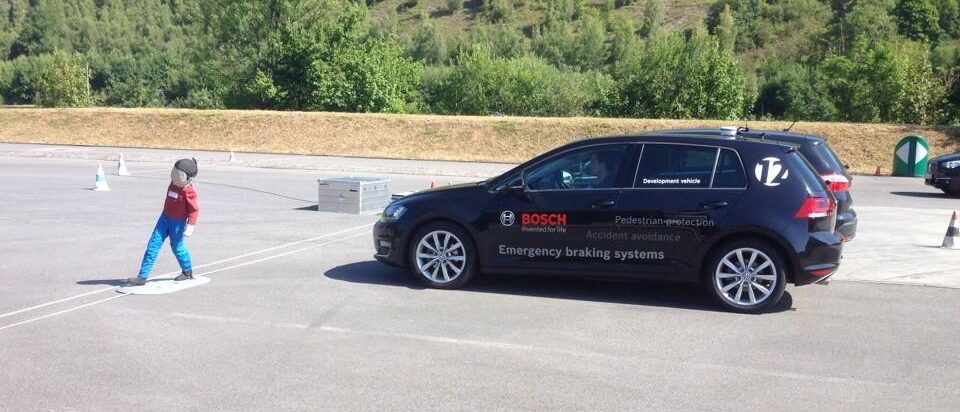 European Parliament backs new vehicle safety standards
The European Parliament has given the green light to new minimum EU vehicle safety requirements that will come into force from 2022.  The vote by the full parliament, at its last session of this mandate, follows a provisional deal reached by the EU institutions last month.
According to the final deal on the legislation, new cars, vans, lorries and buses sold in Europe will be fitted as standard with a range of new vehicle safety features such as Automated Emergency Braking which can detect pedestrians and cyclists, as well as overridable Intelligent Speed Assistance. New lorries will be required to have improved levels of "direct vision" to give drivers a greater chance of seeing vulnerable road users such as pedestrians and cyclists around the vehicle.
The legislation also tackles drink driving, making it easier to retrofit an alcohol interlock device – a technological solution for tackling repeat drink driving in use in a number of EU Member States.
New vehicles will also be fitted with Electronic Data Recorders.  But only data from a few seconds before, during and after a collision will be recorded, in order for analysis to take place that could help prevent future collisions.
Commenting on the vote, Antonio Avenoso, Executive Director of the European Transport Safety Council (ETSC) said:
"Thanks to this legislation, the latest safety technologies will be fitted as standard on new vehicles in Europe.  It's a massive step forward that could prevent 25,000 deaths on our roads within fifteen years.  Importantly, the new requirements will also improve the safety of all road users, not just vehicle occupants.  Lorry drivers will have better visibility of pedestrians and cyclists around their vehicles, all drivers will find it easier to keep within the posted speed limits, and automated emergency braking systems will be able to detect people, not just other vehicles.

"We would like to thank MEPs from across the political spectrum that have supported a number of important road safety measures over the last five years.  Thanks to their commitment, many lifesaving measures have been agreed, including automatic emergency calling (eCall), cross-border enforcement of traffic offences, improved road infrastructure safety standards, and finally the world's most advanced vehicle safety standards.  These are major achievements that Europe can be proud of."