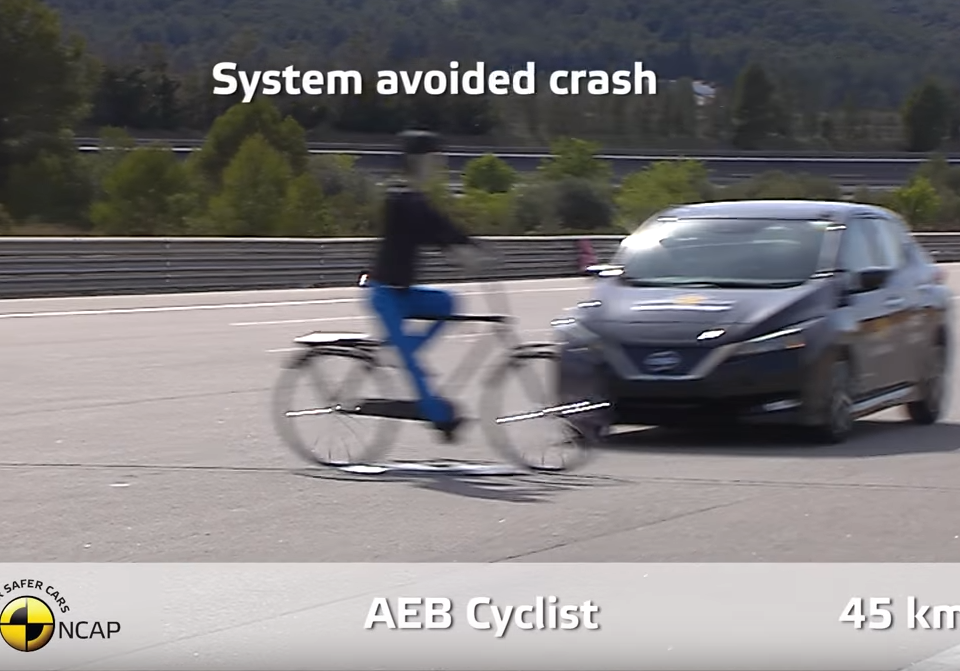 EU Member States rubber-stamp new vehicle safety requirements
New minimum vehicle and pedestrian safety standards have been formally approved by EU Member States following a political agreement reached with the European Parliament in March.
The legislation was formally signed by representatives of the European Council and Parliament at a ceremony on 27 November. New cars, vans, lorries and buses sold in Europe will be fitted as standard with a range of new vehicle safety features, starting in 2022, according to the updated "General Safety Regulation" requirements.
After years of research, advocacy and campaigning, today, the new law defining EU vehicle safety standards for 2022 and beyond was officially signed. @TyttiTup @EP_President @pdsutter @rozathun

A huge achievement that will save thousands of lives.🎉#LastNightTheEUSavedMyLife pic.twitter.com/AtFVhfwoUW

— European Transport Safety Council (@ETSC_EU) November 27, 2019
The new rules include requirements for new technologies, such as Automated Emergency Braking which can detect pedestrians and cyclists, as well as overridable Intelligent Speed Assistance, to be fitted as standard for the first time.  New lorries will be required to have improved levels of "direct vision" to give drivers a greater chance of seeing vulnerable road users such as pedestrians and cyclists around the vehicle.
The legislation also tackles drink driving, making it easier to retrofit an alcohol interlock device – a technological solution for tackling repeat drink driving in use in a number of EU Member States.  A number of UK-based media outlets inaccurately reported that this would lead to breathalysers in all new cars.  In fact the rules only require an interface, which would enable an alcohol interlock to be fitted when required by law enforcement or a fleet manager.
New vehicles will also be required to be fitted with Electronic Data Recorders that store vital data on the car's status in the moments immediately before a collision.  Such information is vital to understanding why crashes occur and for preventing future collisions.
ETSC advocated for the new vehicle safety standards for more than five years, culminating in the "Last Night the EU Saved My Life" social media and advocacy campaign which ran throughout the political negotiations over the proposed rules.  ETSC continues to be involved in ongoing discussions over the technical requirements for the new vehicle technologies.