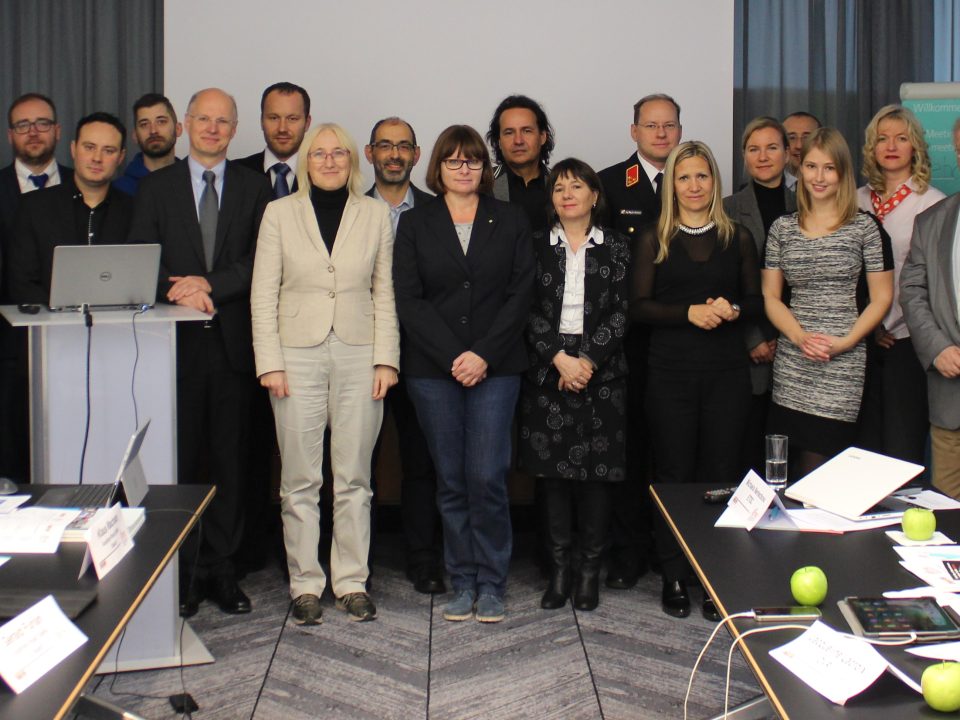 8 November 2017 – REVIVE Round table, Vienna
The second REVIVE Round table focused on improving post-collision outcomes in Austria, Czech Republic, Hungary, Poland, Slovakia, and Slovenia
In the framework of the REVIVE Project, experts from Emergency Medical Services (EMS), Rescue/Fire Service (RFS) and road transport safety representatives from Austria, the Czech Republic, Hungary, Poland, Slovakia, and Slovenia met in Vienna on 8 November 2017.  They discussed the way forward for improving post-collision response and emergency care in Central Eastern Europe. The meeting gathered representatives from Ministries of the Interior, Health, Defence, and Transport, their respective agencies as well as researchers and other actors active in post-crash care. The event was co-organised with the Austrian Road Safety Board and the European Federation of Road Traffic Victims.
REVIVE Round table, Austria, 8 November 2017 – Presentations:
The event started with welcome words by Gerald Furian on behalf of the Austrian Road Safety Board (KFV) and was followed by a short introduction by Olga Sehnalova MEP who focused on post-collision care and the role of eCall. Her introduction was followed by a Q&A session. The future of eCall and its wider implementation was discussed. Then, Antonio Avenoso presented ETSC and its activities as well as the REVIVE project.
1. Antonio Avenoso – ETSC and REVIVE introduction
Debate 1: Access to Road Collisions 
The first debate focused on accessing road collisions and how different countries ensure emergency crews are able to arrive to road collisions in time. Klaus Machata (KFV) presented the Austrian example and legislation on emergency corridors.
2. Klaus Machata – Emergency Corridors
Debate 2: Emergency Response Management
The second debate was dedicated to Emergency medical services and their structure. Renata Rajapakse talked about the EMS system in Slovenia, its evolution and challenges since it started functioning in 1996. Monika Stickler gave a presentation about the EMS system in Austria, where a large number of volunteers are involved in each municipality, particularly through the activities of Austrian Red Cross. Wojciech Kurnicki presented an overview of Polish EMS and its national supporting system for handling emergency calls.
4. Renata Rajapakse – EMS Slovenia
5. Monika Stickler – EMS Austria
6. Wojciech Kurnicki – EMS Poland
Debate 3: Fire Brigade Role in Response to Road Collisions 
In the last part of the meeting, Tanja Tofil talked about the work of Rescue and Fire Services in Slovenia and the distribution of their centres all over the country. Then, Marian Dritomsky presented Slovakia's approach to tackling road collisions and their key rescue strategies. Jan Urbanek closed the meeting with a presentation on the advantages of the eCall system for emergency response teams.
8. Marian Dritomsky – RFS Slovakia
9. Jan Urbanek – RFS Czech Republic
Each debate was followed by a Q&A session and a comparison of the structure of the EMS and RFS systems and work patterns between the representatives of invited countries.