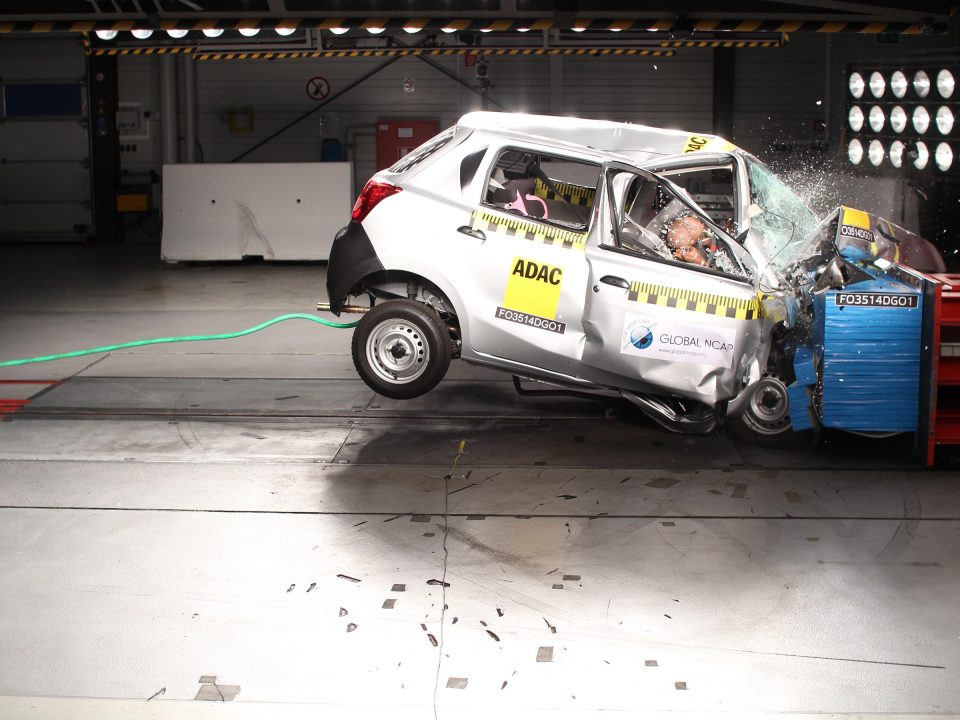 Zero stars for more Indian cars
The latest Indian crash test results from Global NCAP released in May continue to disappoint. All five models were rated as zero star. The Renault Kwid, Maruti Suzuki Celerio, Maruti Suzuki Eeco, Mahindra Scorpio and Hyundai Eon all showed low levels of adult occupant protection.
The Renault Kwid was tested in three versions, including one with airbags, but each was rated as zero star for adult safety.
Commenting on the latest crash test results, David Ward, Secretary General of Global NCAP said:
"The latest SaferCarsforIndia results show how important it is for cars to have a body shell that can remain stable in a crash. This is an absolutely crucial pre-requisite for occupant safety together with fitment at least of front air bags. It is very surprising that a manufacturer like Renault introduced the Kwid initially lacking this essential feature. Global NCAP strongly believes that no manufacturer anywhere in the world should be developing new models that are so clearly sub-standard. Car makers must ensure that their new models pass the UN's minimum crash test regulations, and support use of an airbag.
"We welcome Renault's efforts to correct this and we look forward to testing another improved version with airbags. Renault has a strong record of achievement in safety in Europe and it should offer the same commitment to its customers in India."
"The results highlight the importance of the Indian Government's decision to mandate front and side impact crash tests from October 2017. Legislative action is needed to ensure that the minimum levels of occupant protection recommended by the United Nations are guaranteed for Indian consumers. But manufacturers don't have to wait for legislation and we urge them to act to eliminate all zero star cars from production as soon as possible.