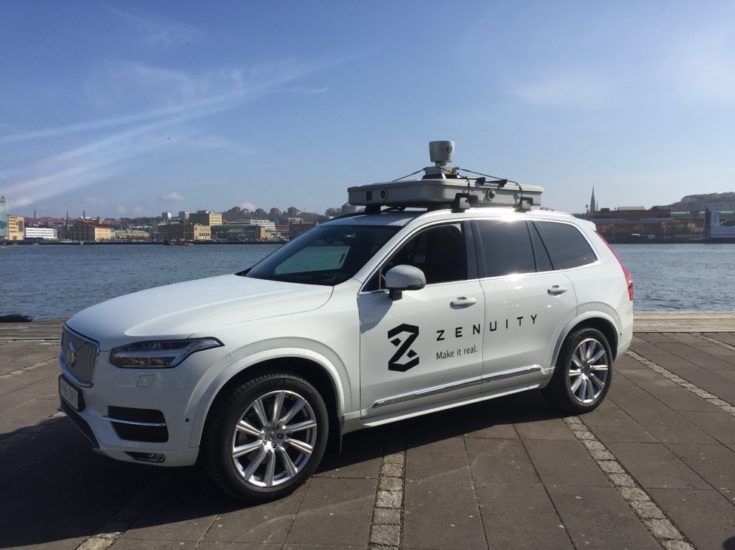 UK and Sweden set for automated car trials as manufacturers more cautious on part-time automation
The UK department for transport has updated its code of practice for trials of autonomous vehicles on British roads to potentially enable use of safety drivers not inside the vehicle but supervising and operating cars by remote control.
The updated requirements, published by the Centre for Connected and Autonomous Vehicles, also set out the need for organisations carrying out tests to undertake risk assessments and publish safety information and trial performance reports.
Meanwhile the Swedish Transport Agency has approved an application from Zenuity, a joint-venture between Veoneer and Volvo Cars, to run trials with a "hands off" safety driver operating vehicles on three public roads at a maximum of 80 km/h.
The regulatory moves come as carmakers are reportedly stepping back from plans to launch vehicles with Level 3 automation – whereby drivers hand over control completely to a vehicle under certain circumstances, such as motorway driving, but would be expected to take back control in an unexpected or emergency situation.  A number of carmakers and technology companies are focussed on fully automated Level 4 and Level 5 vehicles while introducing more advanced Level 2 automated driver assistance and safety features that leave the driver in overall control. [For a guide to levels of vehicle automation, see here].
Some lorry makers have similar concerns, with Daimler announcing that it is pulling out of trials of platooning systems to focus on advanced Level 2 driver assistance and eventually fully-automated Level 4 systems.