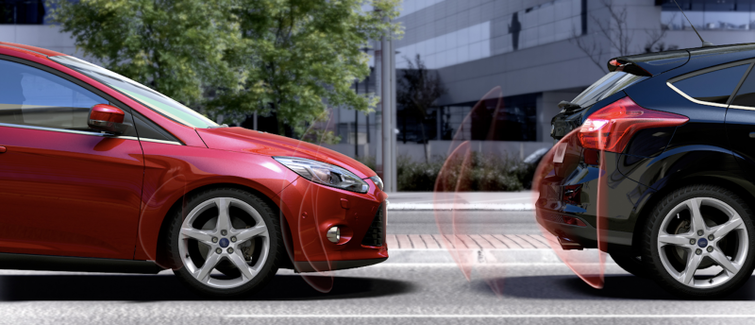 South Korea mandates new vehicle safety tech while EU delays again
The South Korean transport ministry has announced that it will require all new large passenger vehicles and trucks to be fitted with Automated Emergency Braking (AEB) and Lane Departure Warning (LDW) systems from January 2019. Meanwhile an expected announcement of new EU vehicle legislation mandating these and other technologies for new cars has been delayed until May.
EU vehicle safety standards have not been updated since 2009, and while its 19 proposed measures are more comprehensive than any other region's current plans, further delays would risk the new requirements getting bogged down by European Parliamentary elections next year.
South Korea has also announced requirements for new cars to be fitted with front and rear seat belt reminder systems.  India is also expected to confirm a major upgrade of minimum vehicle safety standards from July 2019 including seat belt reminders in both the front driver and passenger seat – leapfrogging Europe's current requirements.  At the same time India will also require an audible speed alert system to warn drivers when they exceed 80km/h with a constant alert when the vehicle exceeds 120km/h.
Antonio Avenoso, ETSC Executive Director commented:
"It's been over a year since the EU finally announced the 19 new vehicle safety measures that it wants to see made mandatory on new cars in the coming years.  It's a fantastic list of technologies that are available now, proven to be effective and affordable to fit. But since then it's been left in a drawer gathering dust. We want to see action now as a crucial first step to getting Europe back on track towards its goal of halving deaths on the road."
"The EU's favoured technologies, which include Automated Emergency Braking (AEB), Intelligent Speed Assistance (ISA) and Lane Keeping Assistance (LKA) systems, will also be essential to automated and autonomous driving so getting widespread adoption as early as possible will also help Europe stay ahead in the race to develop self-driving vehicles. There's no time to lose."
The United States government has a voluntary agreement with a number of manufacturers to fit AEB by 2022, but some have been slow to follow up on fleet-wide fitment of this single technology.   The US National Transport Safety board has also called for Intelligent Speed Assistance to be included in the National Highway Traffic Safety Agencies New Car Assessment Programme, the US equivalent of Euro NCAP.
In Australia, a surgeon appointed to review the country's 10-year road safety strategy has called for AEB to be fitted as standard to all new cars sold on the Australian market.
Update (29/3/18): This article has been corrected to reflect that the South Korean measures will only apply to heavy vehicles such as buses and lorries. A South Korean news agency article referred to 'all vehicles' as the target of the measures, but ETSC now understands that this information was incorrect. We apologise for the error.