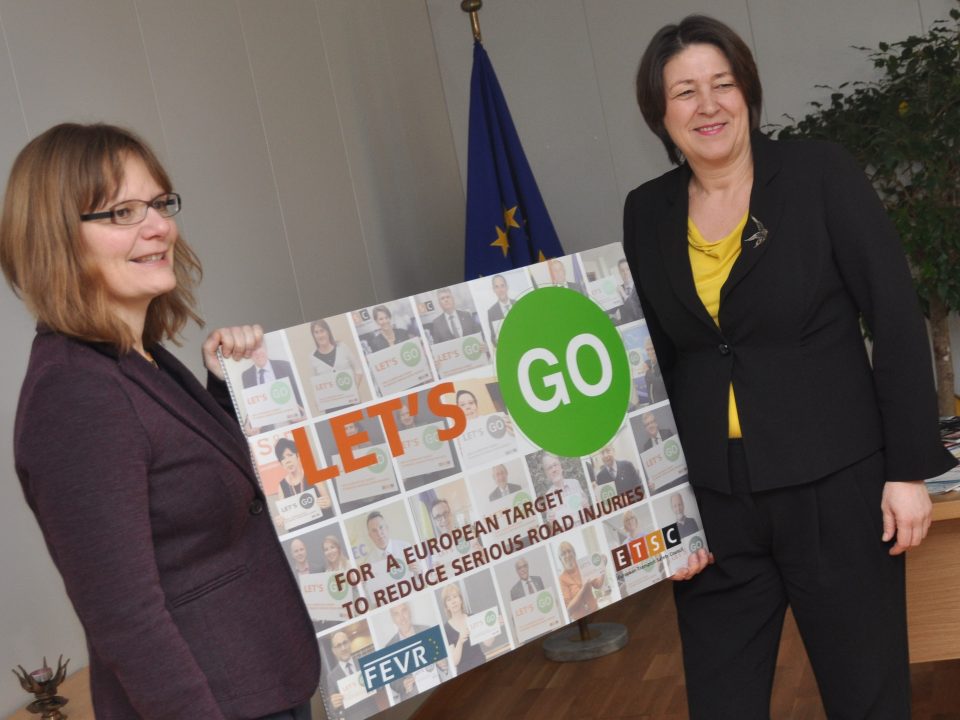 Pressure grows for serious road injury target
Around 100 MEPs from across the political spectrum have now backed the call by ETSC and more than 70 road safety organisations for a serious road injury reduction target for Europe.
The MEPs, representing some 20 Member States, have signed a European Parliamentary written declaration in support of the target, others have until 18 April to join the call.
Earlier this month, ETSC and FEVR – the European Federation of Road Traffic Victims met with Jean-Claude Juncker, president of the European Commission to ask for a serious road injury target to be put back on the table after its postponement last year. ETSC also met with transport commissioner Violeta Bulc. Mrs Bulc said road safety is a priority of her mandate.
More than 200,000 people suffer life changing injuries on Europe's roads every year, and the numbers increased by 3% in 2014.
The campaign's supporters also include seven EU member state transport ministers.