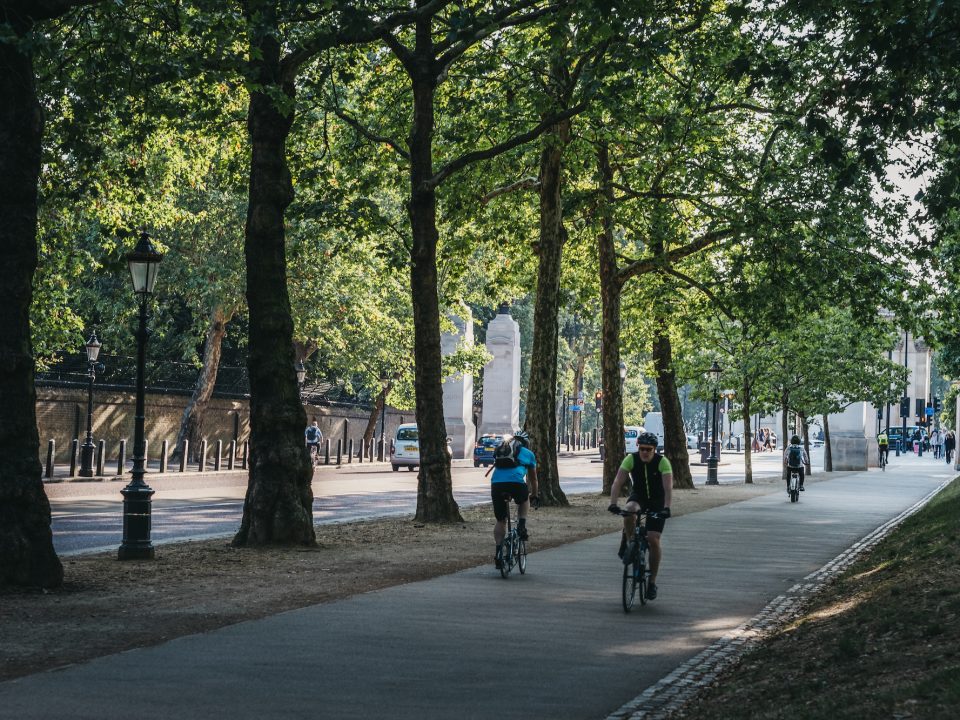 Opinion: Will the years After Covid spark a revolution in road safety?
Antonio Avenoso, Executive Director, ETSC
Perhaps a social historian in a hundred years time, looking back over the last 18 months, will coin two new terms: BC, and AC; Before Covid and After Covid. It seems likely that the global pandemic that has altered the lives of so many the world over, will come to be seen as a turning point.
In the realm of road safety, the decade until 2020 was marked in several European countries by slow progress, political neglect and inaction. Meanwhile cars got bigger and heavier, the media and some politicians suggested that automation would soon solve road safety problems for good, and budgets for enforcement were slashed. Europe, unlike the United States – a comparable economy, did not reach the end of the decade with higher numbers of road deaths than it started with, but in general, progress for most of the last decade, slowed almost to a halt.
And then Covid arrived.
Anyone could have guessed that restrictions on travel, and even stay-at-home orders, would lead to less overall exposure to road risk, and therefore fewer deaths. That is indeed what happened. Perhaps less immediately obvious to many policymakers was that empty roads, with less police enforcement, would lead to more speeding, and higher mortality rates per km driven. Reports in the media also raised concerns that lorry drivers, under even more pressure than usual, were also experiencing higher rates of fatigue and a higher collision rate. The effects of rising numbers of deliveries by van, motorcycle and bike in cities are also of concern.  Negative outcomes need addressing so they do not become ingrained.
On the positive side, Covid has had a very visible impact on some of our cities. Pop-up cycle lanes appeared literally overnight in the capitals of Berlin, Brussels, London and Paris. Cities accelerated plans to rebalance the priority given to motorised traffic with healthier modes such as walking and cycling that do not put others at risk. After some years of discussion, Spain introduced its nationwide 30 km/h urban speed limit in May 2021. Local authorities had just five months to prepare. The Covid pandemic has shown that rapid action can be taken when the political will is there.
Road safety is, in the end, a public health issue. Covid has killed 3.5 million people worldwide, at the time of writing.  Over the last decade, at least 13 million have died on the world's roads. The extraordinary and necessary global response to the Covid pandemic has shown how policymakers and society as a whole can act when most people are working towards a common goal. Can we apply the same focus to the challenges of road safety?
What will the world look like after Covid?  And what will be the outcome for road safety? We are, as I say, at a turning point. And success is not guaranteed. After months of lockdowns and obeying strict rules, are we set for a decade of rule-breaking and excess, another 'roaring twenties'? Or will we learn from this moment that life on earth is fragile, and needs to be protected? Political leadership will be needed more than ever. Every road user has the right and responsibility to move around without risking their own life or the lives of others. And policymakers have a responsibility to build the Safe System that helps protect everyone. Will they approach it with the energy and dedication that many have approached the challenges of Covid?
In ETSC's latest Road Safety Performance Index report, we look back at the last ten years of EU and national action on road safety, and look ahead to the next ten years. The years Before Covid were marked by stagnation.  Will the years After Covid spark a revolution?