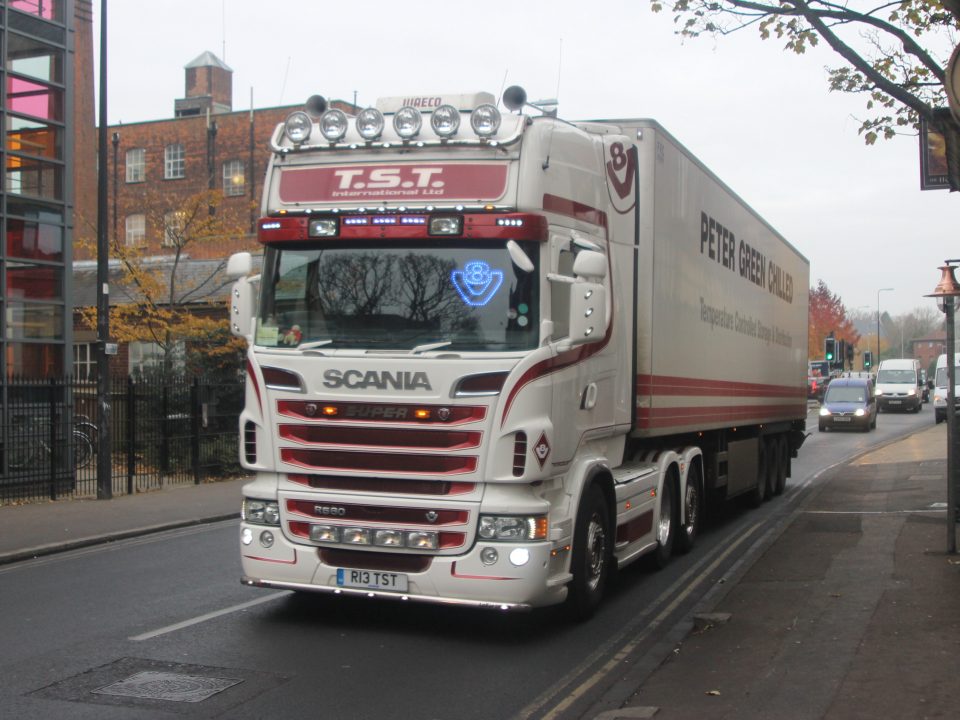 MEPs attempt to weaken professional driver training rules
The European Parliament's transport committee has backed changes to professional driver training rules that could lead to large numbers of lorries being driven by workers who have received no professional training in addition to their regular HGV driving license.
Voting on a report in response to a proposal from the European Commission to revise the 'Driver Certificate of Professional Competence' (CPC) rules last month, the committee included an amendment that would exempt drivers from the requirements for additional initial and periodic training as long as they stay within a 100km radius of their base.  The amendment says the exemption should only apply to workers whose 'principal activity' is not driving. But ETSC fears that this vague definition could be a very significant loophole and could pose a major challenge to enforcement authorities – leading to potentially thousands of lorries and buses being driven for commercial purposes by workers lacking experience and full professional training.
The current 2003 directive restricts drivers with the minimum qualifications to non-commercial carriage of people, or goods for personal use.
Under existing rules professional drivers must update their qualifications every five years.  The exemption proposed by the committee could lead to workers getting behind the wheel of lorries or buses even if they haven't driven such a vehicle for years or updated their qualifications to reflect new technologies, changed road rules or modern safety standards.
ETSC has long argued that professional driving rules should be extended to van drivers. The parliament failed to do that, and have potentially weakened the existing coverage of the legislation dramatically.
Around 4000 people die each year in the EU in collisions involving HGVs, a similar number die in collisions involving vans.
It's unclear why MEPs chose to propose such a wide exemption, but it may have been targeted at reducing costs for small businesses.  However, a European Commission impact assessment that accompanied the legal proposals warned that reducing the scope of the requirements would be counterproductive for road safety: "we have no indication of different road safety risks depending on the size of the company, which could justify exemption of small companies". The impact assessment also pointed out that the European transport sector is made up of between 65% and 95% micro-enterprises.
Antonio Avenoso, executive director of ETSC said: "With road deaths in Europe stagnating and increased public concern about large vehicles operating in urban areas, the transport committee is adding insult to injury by potentially letting thousands of drivers escape training that can save lives.
"People who haven't driven large vehicles for decades could potentially get behind the wheel of a coach carrying children or a heavy lorry driving through urban areas.
"It is incredibly important that member states remove this dangerous exemption and ensure that changes to driver training rules lead to improvements in road safety, not a weakening."
Ruth Purdie, General Secretary of TISPOL, the European Traffic Police Network said:
"We are concerned that these proposed changes could lead to great difficulties for enforcement. Follow-up checks by police to gather information on how much time an employee spent driving as part of his or her job would be a significant administrative burden that could lead to reduced enforcement of other essential road safety issues.
"This is a big step backwards for road safety and we urge member states to reject this proposed change."
The final legislation is now subject to 'trilogue' negotiations, closed-door negotiations between members states, the Parliament and the European Commission.  A final deal will also need to be formally approved by the full Parliament and transport ministers of the 28 EU member states.
In a positive development, the transport committee introduced several revisions to require the inclusion of training on danger recognition, coping with stress and mitigating distraction. But ETSC fears these safety gains could be outweighed by the new exemption covering short distances.