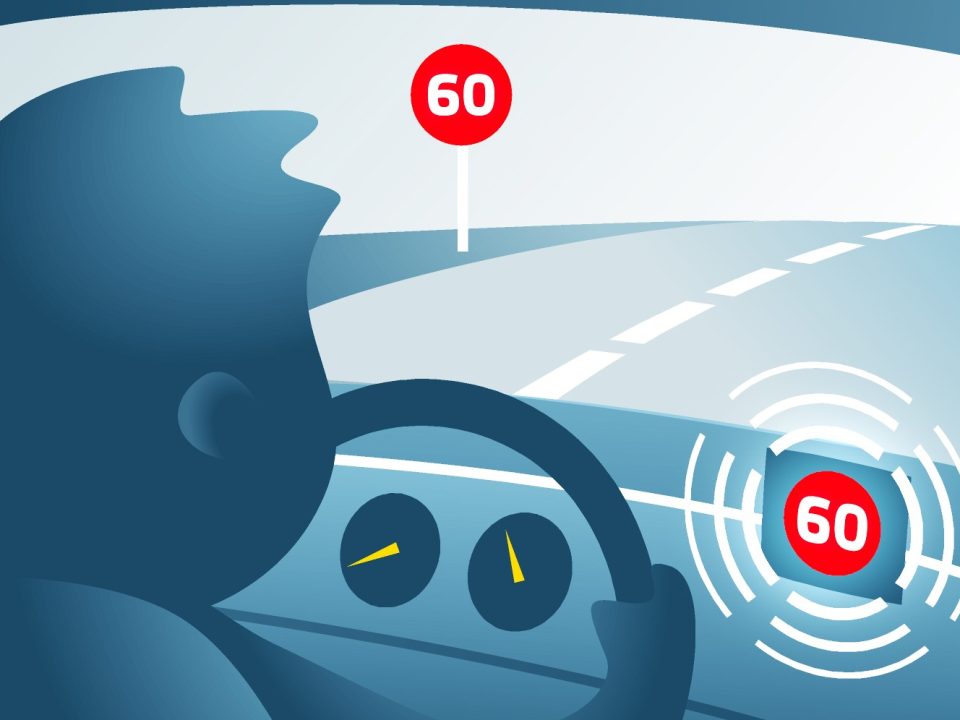 Intelligent Speed Assistance set for launch on all new EU vehicle types from 2022
ETSC has welcomed endorsement by EU Member States of technical standards for Intelligent Speed Assistance (ISA), paving the way for the technology to be installed on all new models of vehicle sold in the European Union from next year.  ETSC is calling on vehicle manufacturers to go beyond the minimum requirements of the legislation to maximise the huge potential safety benefits of the technology.
By next year, the European Union will have, by far, the most stringent vehicle safety standards in the world with systems including Advanced Emergency Braking (AEB), Emergency Lane Keeping Assist (ELKS), drowsiness and distraction recognition and Intelligent Speed Assistance (ISA) all mandatory.  By 2024 every new car sold in the EU will need to be fitted with these technologies.
Although final agreement on the EU's new vehicle safety law, known as the "general safety regulation" was reached in 2019, detailed technical requirements for the various required systems are only being finalised now following almost a year of technical discussions.
In a meeting earlier this month, representatives of EU Member States signalled their informal approval for draft technical specifications for ISA that will be formally adopted in June.
The requirements allow for several different types of ISA system to be fitted.  By law, every type of system must be overridable, and allow the driver to switch the system off for the duration of the current journey.
The most effective and appreciated systems, already available since 2015 on several vehicles, assist drivers by cutting engine power once the legal speed limit has been reached.  The driver can override the system by pushing further down on the accelerator pedal.  Systems that intervene in this way, could reduce road deaths by 20%.
However, following strong and sustained industry pressure, the EU is also allowing a system to be fitted for which no research is available and which is expected to be much less effective.  The most basic system allowed simply features an audible warning that starts a few moments after the vehicle exceeds the speed limit and continues to sound for a maximum of five seconds.  ETSC says research shows audible warnings are annoying to drivers, and therefore more likely to be switched off.  A system that is deactivated has no safety benefit.
Antonio Avenoso, Executive Director of ETSC commented:
"More than twenty years after this technology was first trialled, it is great to see Intelligent Speed Assistance finally coming to all new vehicles in the EU.  It is a big step forward for road safety.
 "However, we are disappointed that carmakers are being given the option to install an unproven system that may have little safety benefit.  We sincerely hope that carmakers will go beyond the minimum specifications and take full advantage of the life-saving potential of speed assistance technology.  It saves lives, prevents serious injuries and saves fuel and emissions."
In a positive development, the draft requirements state that carmakers will have to report aggregate, anonymous data on how ISA systems are being used, and if they are being switched off by drivers.  Two years after the legislation comes into force, it should be possible to see, based on real-world data, which systems are most effective.  That will be a good opportunity to learn and react to improve the technology in the future.