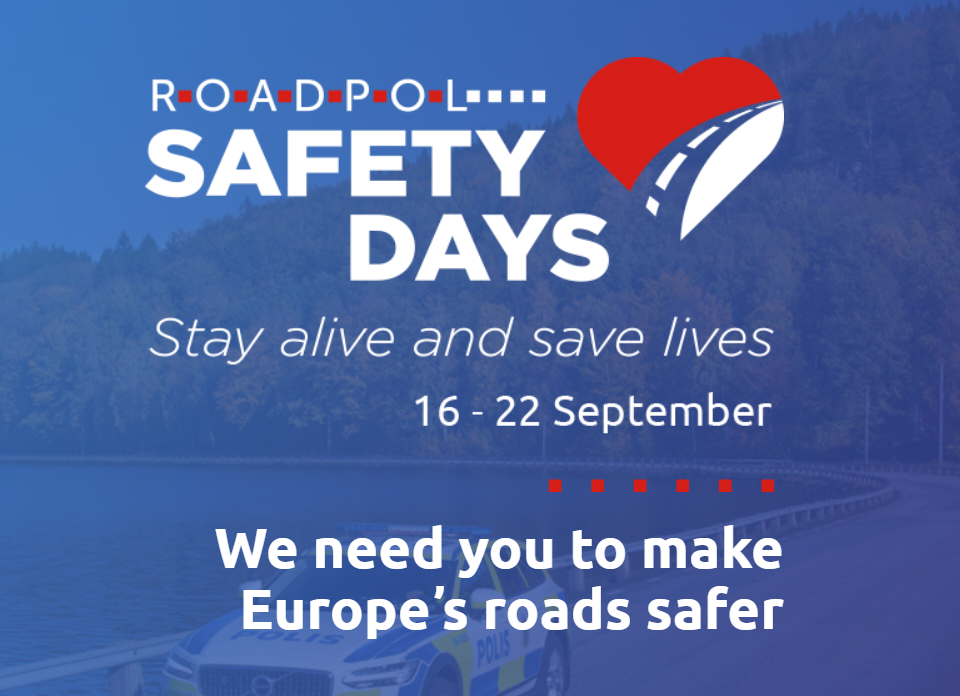 Get ready for ROADPOL Safety Days 16-22 September
The aim of ROADPOL Safety Days is to reduce the number of traffic fatalities to zero, at least on one day.  Traffic police forces from ROADPOL member countries participate in the campaign every year.
Activities vary across countries but are centred on enforcement and direct engagement with road users.
Organisations in all countries are invited to participate in the ROAPDOL Safety Days campaign, organising national events and activities and sharing the road safety outcomes.
Schools, road safety organisations and many others support the campaign with events large and small.  But anyone can participate by signing the road safety pledge and passing on the message.
ROADPOL Safety Days takes place at the same time as European Mobility Week (16-22 September 2020).
Each year one of the member countries hosts the launch event. In 2020 the event will take place on 16 September in Mainz, Germany.
For further information visit the Road Safety Days website.