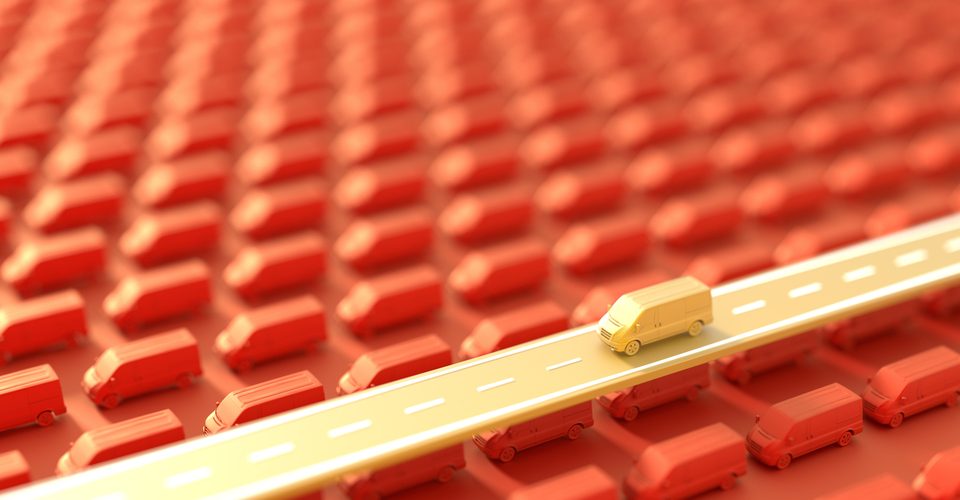 ETSC announces 2018 fleet safety award winners
ETSC has announced the 2018 winners of the PRAISE awards, in recognition of outstanding efforts taken by companies to improve road safety at work.
The large company award goes to CTT, the Portuguese postal services company.  In the same category, FM Conway, the UK-based infrastructure services company was highly commended.
The award for a public authority this year is awarded to STIB-MIVB, the Brussels public transport company.
The winners will be honoured at a conference and award ceremony to be held in Brussels today Wednesday 17 October.
Over 25,000 lives were lost on the road in the European Union in 2017, of those a large proportion were victims of work-related road collisions.
Antonio Avenoso, Executive Director of ETSC said:
"These awards recognise organisations that put road safety at the heart of their corporate culture.  This year's winners have shown, once again, that leadership in road safety brings significant business benefits as well as reducing the devastating human toll of road collisions.
"Each of our winning organisations has worked to put in place a system-wide approach to road safety, with data collection, analysis and interventions that are proven to work and deliver results.  This is not about paying lip service to road safety with glossy PR, it's about rigorous implementation of higher standards and improved processes across the business.  We hope our winners will inspire others to follow in their footsteps, and we urge governments and local authorities to support similar initiatives across Europe."      
Meet the winners:
Large company award:
CTT, Portugal
CTT, Portugal's largest postal services operator has been recognised for its wide-ranging approach to road safety across its 3000 vehicles, one of the largest fleets in Portugal.  They have used a combination of incident analysis, vehicle selection and driver training, alongside regular monitoring of driver performance to minimise risk. This has helped to reduce collisions, repair costs and absenteeism, while also helping secure financial and environmental benefits.  Since the programme was established, the company saved 29,000 days of staff absenteeism related to road collisions, with an estimated saving of EUR 2.3 million. The costs of injury claims also decreased, despite an increase of 15% in fleet activity.
Public authority award:
STIB-MIVB, Belgium
The Brussels public transport operator has been awarded in recognition of the efforts of its tram unit to reduce collisions and injuries on its network. The unit, which manages 18 tram lines across a 277 km network with 1300 drivers and some 400 trams, has introduced a comprehensive set of measures including data collection and analysis, identification and management of high-risk sites,  driver training and an annual target to reduce injuries. The project has so far yielded a 16% reduction in injuries.  The business benefits include reduced downtime and fewer lost tram kilometres.  A new experimental signalling system at a roundabout also reduced collisions by half, and will be used in future modifications and new infrastructure.
Highly commended:
FM Conway, UK
A leading infrastructure services company employing over 1400 people covering 250,000 journeys each year, FM Conway has been recognised for measures including the implementation of an ISO 39001-certified Road Traffic Safety Management System, an innovative technical solution for preventing distracted driving and achievement of Gold accreditation under Transport for London's Fleet Operator Recognition Scheme (FORS).  The company has achieved a substantial reduction in injury collisions and justified insurance claims.  With a particular focus on preventing collisions with cyclists, the company has only been involved in two minor incidents with cyclists in the five years since implementation, covering 35 million miles.  The number of incidents in the five years prior to implementation was 12, with half the number of vehicles and miles covered.
Notes to editors:
Photographs from the event will be available from the ETSC website https://etsc.eu/praiseconf2018
Follow the event on twitter – @etsc_eu #PRAISE2018
About the PRAISE project and awards
Using the roads is a necessary part of our working lives. But it's an everyday activity that leads to an incredibly high level of injury and death. ETSC's PRAISE (Preventing Road Accidents and Injuries for the Safety of Employees) project addresses the safety aspects of driving at work and driving to work. Its aim is to promote best practice in order to help employers secure high road safety standards for their employees. PRAISE is coordinated by the ETSC secretariat with the support of Fundación MAPFRE, the German Road Safety Council (DVR), the Dräger Foundation and MiX Telematics.
As part of the PRAISE project, ETSC presents annual awards in recognition of organisations that have made an outstanding commitment to improving work-related road safety. The winners are chosen by an independent panel of experts appointed by ETSC.