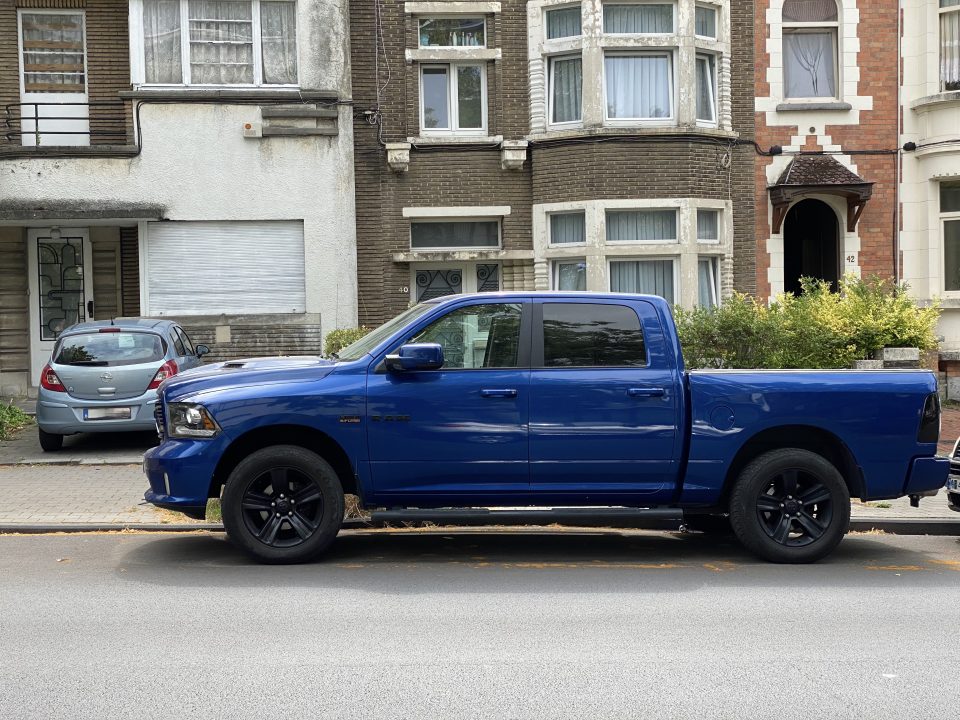 Concerns over loopholes allowing American pickup trucks to bypass safety and environmental regulations
A group of European road safety and environmental organisations has voiced significant concerns about the growing number of American-market pickup trucks entering the European Union through a regulatory loophole. These trucks, notably the Dodge Ram, have been using the "Individual Vehicle Approval (IVA)" process to sidestep crucial EU safety and environmental regulations.
According to the letter, signed by several organisations including ETSC, the use of IVA for "off-road" vehicles (in the N1G category) has more than doubled since 2019, with a significant rise from 2,900 new registrations in 2019 to 6,800 in 2022. The Dodge Ram pickup trucks have been at the forefront of these imports, making up approximately 60% of IVAs in this category over the mentioned four years.
Serious safety concerns have been raised about these American pickup trucks, which are unsuitable for European roads. Their high front ends and limited direct visibility around the vehicle pose significant dangers to other road users, particularly children and pedestrians. Studies have shown that large pickups are involved in a higher rate of crashes that result in severe injuries and fatalities compared to regular cars.
A study by the Vias Institute, published in August, which analysed Belgian crash data, revealed that pedestrians or cyclists struck by a pickup truck face a 90% increased risk of serious injury and a nearly 200% higher risk of being killed compared to crashes involving cars. Moreover, these vehicles have been linked to an increase in pedestrian deaths in the United States.
Under the current IVA regulations, vehicles approved under this process are not required to have crucial safety features, such as Electronic Stability Control (ESC).
Additionally, the Dodge Ram and other vehicles approved under the IVA process can bypass EU climate legislation and avoid scrutiny under European air quality laws, raising concerns about environmental impact and compliance with EU regulations.
Antonio Avenoso, Executive Director of ETSC commented:
"America's overpowered and oversized pickups are now over here in their thousands thanks to a loophole with no upper limit that hampers EU efforts to make our roads safer and cleaner. The EU and member states need to work together to close this loophole and ensure that this unwanted invasion does not undermine our road safety and environmental targets."
The letter emphasises the need for a unified safety and environmental standard for all vehicles in the European market, closing the IVA loophole to ensure that all vehicles, including mass-market pickups from America, comply with EU safety and environmental regulations.
The signatories argue that just as the EU maintains strict standards for imported food products, there should be no justification for allowing vehicles that do not meet EU safety and environmental standards to enter European roads. They call on European authorities to update the IVA requirements and relevant type approval legislation to ensure that all vehicles entering the EU market comply with these standards.