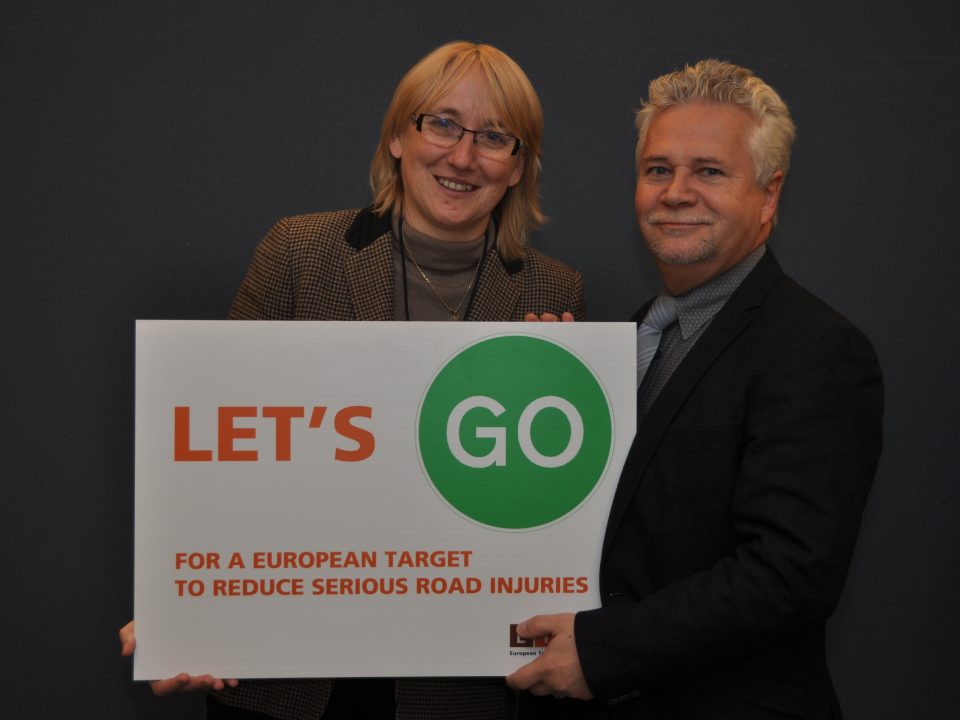 Commission publishes first official serious injury figures as 275 MEPs back EU target
The European Commission, for the first time, published a figure last month for the number of people seriously injured on Europe's roads : 135,000 in 2014.
The release of the data required the adoption, by all EU member states, of a standardised medical definition of what constitutes a serious road injury, as well as a standardised way of collecting the statistics.
ETSC welcomed this long overdue and positive step in the right direction, but says a long term target and specific measures to reduce the numbers seriously injured are urgently needed. ETSC says that now the data are available, there is no reason to delay further. A serious injury target was postponed last year, and no new timeline has been set for its announcement.
The Commission said the majority of those seriously injured were vulnerable road users, pedestrians, cyclists and drivers of powered two-wheelers. Their proportion was even higher in towns and cities.
In a related development, 275 MEPs from across the political spectrum have signed a written declaration of the European Parliament calling for a serious injury target to be adopted by the European Commission.
A number of measures for reducing serious injuries are included in a new ETSC report published last month.