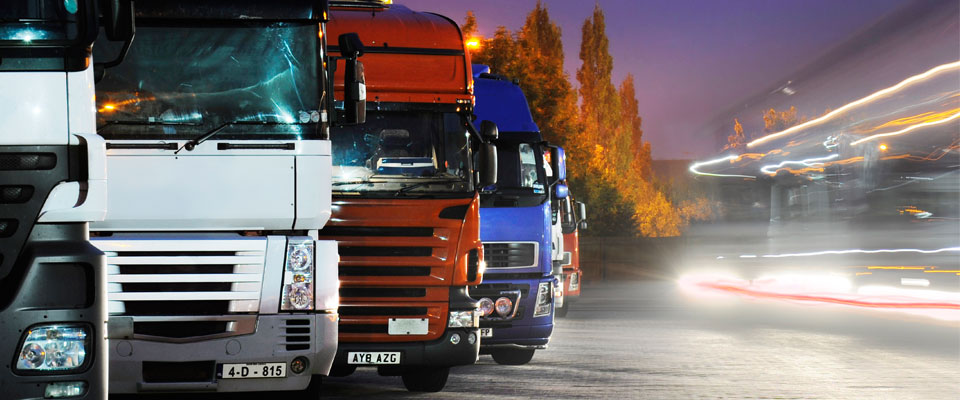 Berlin, Paris and London demand safer trucks
A group of European cities, including Berlin, Paris and London, have called on their national governments to address truck blind spots that put pedestrians and cyclists' lives at risk. The cities call for an ambitious direct vision standard for trucks which would greatly improve road safety, particularly for vulnerable road users.
This year national governments are due to pass a direct vision standard for trucks at the UN Economic Commission for Europe (UNECE) which should be applied across the European Union from 2026 thanks to a new EU vehicle safety law agreed in 2019. All EU Member States signed-off on those rules, known collectively as the General Safety Regulation, which requires a direct vision requirement for trucks for the first time. But truck-makers are trying to base these new direct vision standards on the worst performing trucks on the market which were designed back in the 1980s. This is an attempt to lock-in poor, unambitious vision standards for a whole generation.
The letter was sent by Eurocities and Polis, two organisations representing cities at the European level, on behalf of Berlin, Copenhagen, Lisbon, London, Malmo, Osnabrück, Paris, Region of Stockholm, Valencia, and a network of Swedish Cycling Cities, to their respective national governments.
The Mayor of London, Sadiq Khan, said: "More can and should be done to make lorries safer across the continent which is why we urge national governments to follow London's lead and eliminate deadly HGV blindspots by introducing a Direct Vision Standard as soon as possible."
Michèle-Angélique Nicol, Paris Project Manager for urban freight, also said: "Paris considers that eliminating truck blind spots is essential to improve road safety in the city."
Ingmar Streese, Permanent Secretary for Transport at the Berlin Senate Department for the Environment, Transport and Climate Protection, said: "To increase traffic safety, especially in urban areas, direct vision of heavy utility vehicles must be improved. Therefore, together with the European city network Eurocities, we call upon governments to ambitiously advocate for improvements during the upcoming revisions of the vehicle regulations by the United Nations Economic Commission for Europe."
The letter points out that trucks represent 2% of vehicles on the road but are involved in around 14% of road fatalities. Around 3,300 people were killed in collisions involving HGVs in the EU in 2018; nearly a thousand of those were cyclists, pedestrians, and motorcyclists. Many of these fatalities were as a result of 'blind spot' crashes where the driver does not see the cyclist or pedestrian.
Seeing something 'directly' rather than via mirrors is proven to improve driver reaction times by 0.7 seconds, the letter says. This means a reduction of five meters in stopping distance if a vehicle is traveling at 25 km/h – additional travel that can be the difference between life and death.
A key UNECE meeting takes place this week, with direct vision standards for trucks due to be discussed in detail on 10 and 11 March.