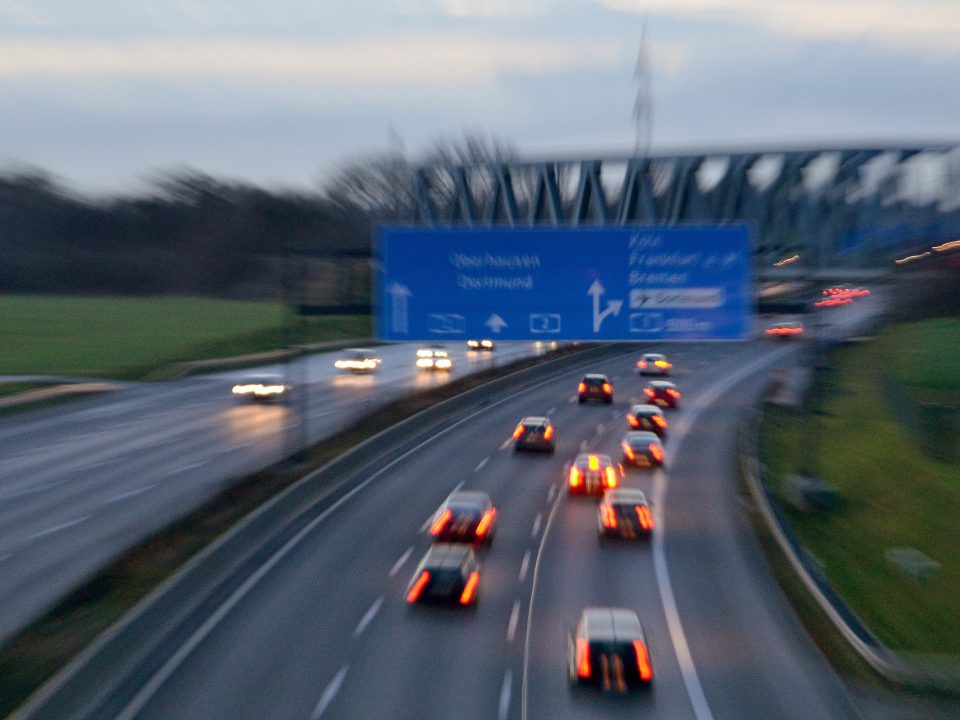 The introduction of a 130 km/h on the majority of German motorway sections that currently have no limit could bring economic benefits of at least EUR 950 million each year, according to new peer-reviewed research.
The study's authors conclude that "the welfare gain of introducing speed limits at 130 km/h is, in the lowest estimate, in the order of €950 million per year. Its introduction thus also means that costs currently imposed on society are redistributed to fast drivers. In light of the German climate change laws, which force the government to reduce emissions, a speed limit should be considered a policy win-win situation: environmental goals can be aligned with economic gains, supported by society."
According to ETSC's most recent report into motorway safety, the risk of death on a German motorway is around twice as high as on a British or Danish one.
Germany's largest automobile association ADAC has previously said it is "no longer fundamentally opposed" to motorway speed limits, and the second largest, ACE, actively supports a maximum speed of 130 km/h. ETSC's German member DVR is also campaigning for a 130 km/h limit.