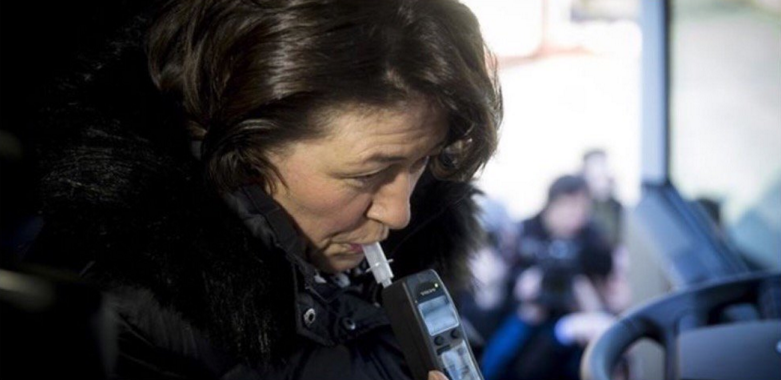 05 February 2016 – Alcohol interlocks: towards a European approach for the fight against drink-driving? – Ljubljana
Friday 05 February 2016, 09:00-13:00.
Slovenian National Assembly, Šubičeva ulica 4, p. 636 – SI-1102 Ljubljana.
The European Transport Safety Council, together with the Slovenian Traffic Safety Agency, organised a round-table event at the National Assembly in Ljubljana to raise awareness  amongst policy makers, the private sector and key opinion leaders of how to develop and strenghten a systemic approach to reduce alcohol misuse in road transport.
The event focussed on measures to tackle drink driving such as the use of alcohol interlocks, research findings and case studies from EU Member States, prior to keynote speeches from Violeta Bulc, EU Transport Commissioner and Peter Gašperšič, Minister of Infrastructure. A round-table discussion provided participants with the opportunity to talk to experts and exchange experiences and successes with the use of alcohol interlocks across the EU.
Encouraging technology & innovation for the prevention of drink driving. Alcohol interlocks as example. pic.twitter.com/TWETsVb7QU

— Violeta Bulc (@Bulc_EU) February 5, 2016
Sunny day in Ljubljana for @Bulc_EU, Minister Gašperšič & Ptd of Slovenian Parliament trying @VolvoTrucks alcolock pic.twitter.com/vzRX7cHRex — Karl Pihl (@KarlPihl) February 5, 2016
At #safeandsober event in Ljubljana: #drinkdriving must become socially unacceptable. pic.twitter.com/mis8fY2a93

— Violeta Bulc (@Bulc_EU) February 5, 2016
Najmočnejše orožje proti pijancem za volanom. Nam je všeč!!! → https://t.co/y6ARpOJXxH pic.twitter.com/0dwweKY3Df — Žurnal24 (@Zurnal_24) February 5, 2016
Slovenian Road Safety Programme – Slovenian Traffic Safety Agency – Vesna Marinko
Drink-Driving in the EU – ETSC – Ilyas Daoud
Analysis of Finnish legislation on alcohol interlocks – TRAFI – Marita Löytty
Best practices in tackling drink-driving in Sweden – Trafikverket – Liza Jakobsson
Volvo Alcolock a tool against road death – Volvo Group – Karl Pihl
Press release:
Drink driving on the agenda at Slovenia National Assembly
Ljubljana – Further measures to tackle drink driving on Slovenian roads will be on the agenda at a high-level meeting at the National Assembly in Ljubljana today attended by European Commissioner for Transport Violeta Bulc and Minister of Infrastructure Peter Gašperšič.
The event, co-organised by the European Transport Safety Council and the Slovenian Traffic Safety Agency, will focus on the role of rehabilitation schemes for convicted drink drivers, and in particular on the use of alcohol interlocks in EU countries including Finland and Sweden.
An alcohol interlock device connects to the vehicle ignition and requires the driver to take a breath test before allowing him or her to start the engine.
Poland is the latest European country to require convicted drink driving offenders to install an alcohol interlock if they wish to get back behind the wheel. The country joins Belgium, Denmark, Finland, France, The Netherlands and Sweden, all of which now have rehabilitation programmes with interlocks backed by the courts. Poland's new measures came into force last Summer.
France recently required all coaches to be installed with the devices, a measure also set to become law in Belgium. A harmonised EU code on alcohol interlock devices for driving licences became law last year in a move that could help boost usage and enforcement of the technology across Europe.
Antonio Avenoso, Executive Director of ETSC said:
"Slovenia has made great progress on improving road safety in recent years, but more must be done to keep things moving in the right direction. Stopping repeat offenders from taking the wheel while drunk should be a priority.  We sincerely hope that Slovenia will be inspired by the experience of other countries that are using alcohol interlock technology to reinforce their rehabilitation programmes."