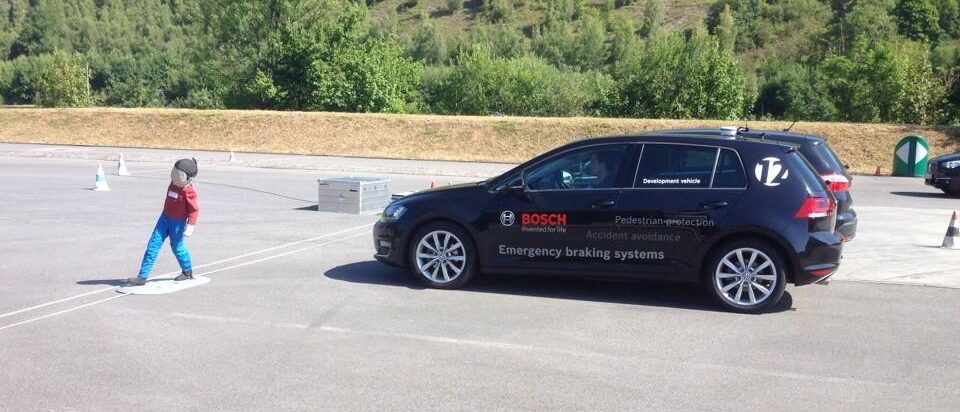 UK insurers back Autonomous Emergency Braking
UK insurance companies have said mandatory fitting of automated emergency braking systems (AEB) in new cars could save 1220 lives in the UK over ten years. The systems, which variously use lasers, radar or video cameras to activate the brakes and automatically stop a car when an imminent collision is detected, were described as 'the new seatbelt' by Matthew Avery, director of research at the UK insurance industry's research centre.
The technology is already available as an optional extra on a number of new cars and is mandatory for new lorries. The most advanced systems can even detect moving cyclists and pedestrians. EuroNCAP now awards higher safety ratings to cars fitted with the technology.
ETSC is calling on the European Commission to make AEB mandatory in new cars as part of the ongoing review of general vehicle safety rules. A legal proposal is likely in 2015. See report and video.