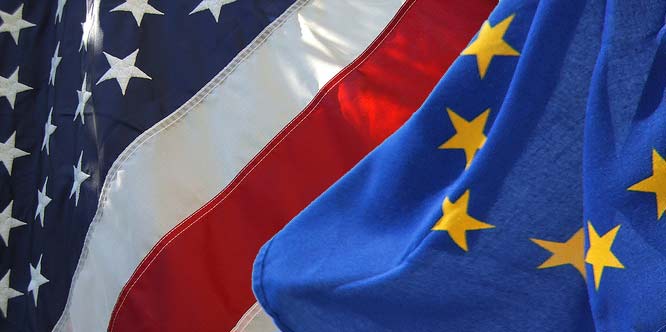 The Trans-Atlantic Trade and Investment Partnership (TTIP) – Safeguarding Safety
The Transatlantic Trade and Investment Partnership (TTIP) is a trade agreement that is currently being negotiated between the European Union and the United States. It aims to remove trade barriers in a wide range of economic sectors including passenger cars. The EU and the U.S. also want to tackle barriers such as differences in technical regulations, standards and approval procedures.
In this briefing, ETSC stresses that, it is essential that common vehicle safety standards are moved up, not down. ETSC emphasises that there is an urgent need to compare the different standards so as to work out item by item which standards are higher and suited to the EU. ETSC calls on the EC not to rush into merging the two vehicle safety standards and approaches. Both need to be evaluated and assessed carefully. The EU should not allow a harmonisation with U.S. standards unless EU vehicle safety standards can be matched or bettered.
Download