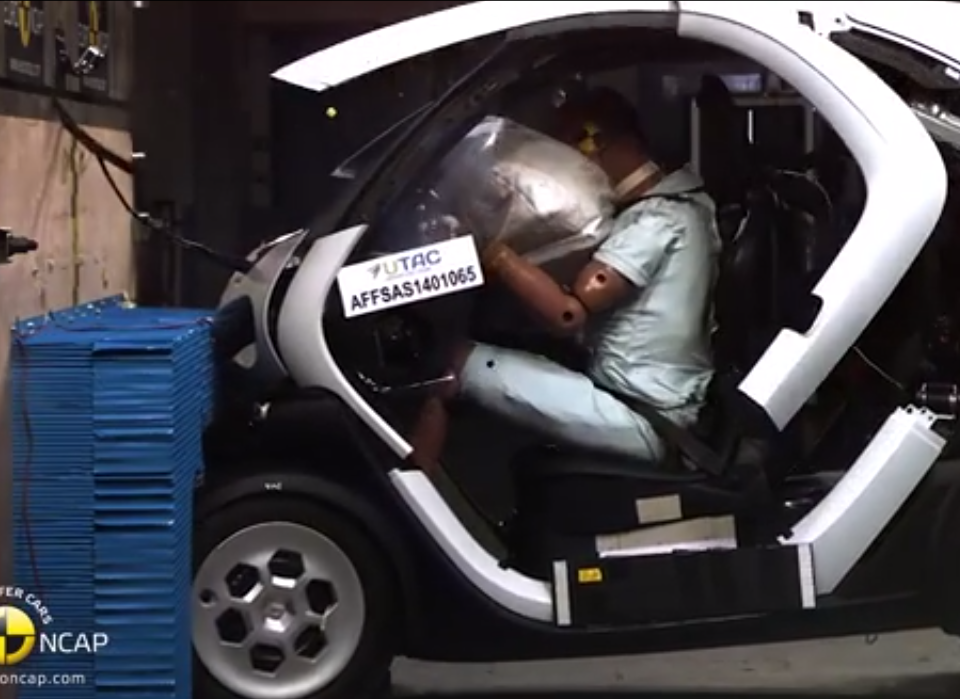 Rise of budget cars could create 'two tier' market for safety – Euro NCAP
Euro NCAP has warned that the budget car trend being driven by Europe's economic stagnation could lead to a 'two-tier' market for road safety in Europe as the latest technologies are made available only on top-spec or premium models. 
In a report setting out the organisation's long term strategy to 2020,  Euro NCAP also highlights rising sales of quadricycles as another challenge that needs to be addressed. Euro NCAP published a disturbing set of crash test results for quadricylces for the first time last month. All the vehicles tested, which are road legal but not subject to the same EU safety standards as cars, showed severe safety problems.
On a positive note, EuroNCAP says that greater automation such as automated emergency braking, and now being spurred on by the push towards self-driving cars, could lead to a 'safety revolution' in the coming years. See 2020 Roadmap and quadricycle report.
A BBC investigation into Audi has discovered widespread lying about the safety testing of their vehicles. Undercover researchers witnessed nine out of 10 UK dealers falsely claim the Audi A5 was Euro NCAP safety tested. But the A5 – as well as the A7, A8 and R8 – are not tested. Audi's UK head office also falsely claimed that the entire Audi range was Euro NCAP safety tested. Audi UK said there had not been any deliberate intent to mislead. See BBC report