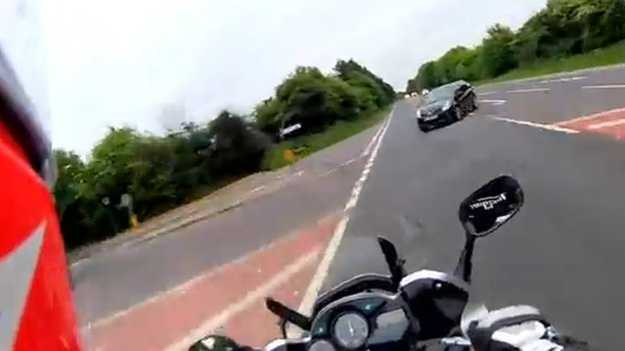 Rider's fatal crash shown in police safety video
Shocking footage of a fatal collision in Norfolk in the UK has been released by police in a bid to get motorcyclists and drivers to think seriously about road safety.
The dramatic film, which has already been viewed 12 million times, was captured on a headcam fitted to the rider's helmet and shows the moment a car crosses into the path of Norwich motorcyclist David Holmes who was killed on the A47 at Honingham in June last year.
David's story, a video featuring clips including the collision as well as an interview with his mother Brenda, has been produced by police with the full support of all his family, who hope the campaign will prevent further deaths.