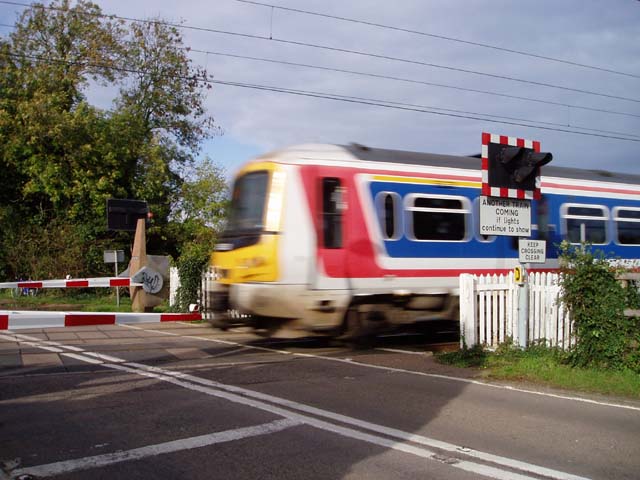 International Level Crossing Awareness Day 2014
A new online video published today for International Level Crossing Awareness Day hopes to better inform policymakers and the public of the dangers associated with level crossings.
Level crossing fact file
• The International Union of Railways (UIC) estimates that there are over 600,000 level crossings in the world.
• According to 2012 figures published in the European Railway Agency (ERA) safety performance report 2014:
There are 114,000 level crossings in the EU;
There has been a 2% decrease in the number of level crossings in the EU over the last five years;
On average one person is killed and almost one person seriously injured at level crossings in the EU each day;
There were 573 significant accidents at level crossings resulting in 369 fatalities and 339 people seriously injured;
The number of fatalities represent 29% of all accidental deaths on the railways but just 1% of road deaths;
• Almost all accidents at level crossings (at least in Europe) are caused by errors or deliberate misuse by road users and pedestrians who do not respect traffic signs and signals. These people tend to live and work near level crossings.
• These collisions can cause derailment, death or serious injury to railway staff and train passengers, result in post-traumatic stress and long, costly and awkward delays for road and rail users, as well as costly damage to infrastructure and rolling stock.
• A train travelling at 90 km/h takes up to 1200 m to stop, depending on the weight of the train, while a car travelling at 100 km/h takes up to 80 m to stop.
• A train can weigh between 130 to 6000 tonnes, depending on the type of train and the country (the average weight of a car in Europe is over 1 tonne).
• Using a level crossing is safe as long as users respect the Highway Code and traffic signals in effect.
• Many countries have applied sanctions at level crossings in cases where signs are not observed. These include traffic light and speed cameras as well as surveillance cameras.
For further information, see the ILCAD website.