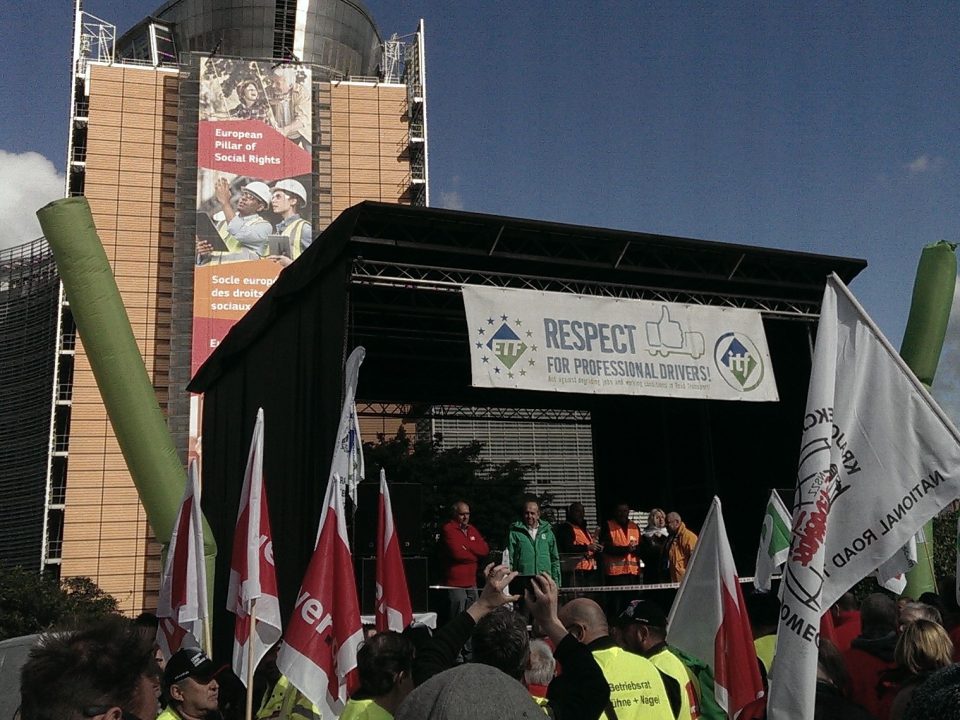 Fatigue risk from new driver hours rules
More than a thousand bus, coach, truck drivers and their union representatives gathered outside the European Commission's HQ in Brussels earlier this week in protest over fears that new EU rules will lead to shorter rest times and increased fatigue.
The European Transport Workers Federation, a trade union, says the European Commission's new Road Initiative , expected to be launched on 31 May, contains a bundle of measures meant to shorten weekly rest periods for drivers and extend their driving time. The ETF says this will increase driver fatigue and put at stake the safety of bus and coach passengers and the safety of other road users.