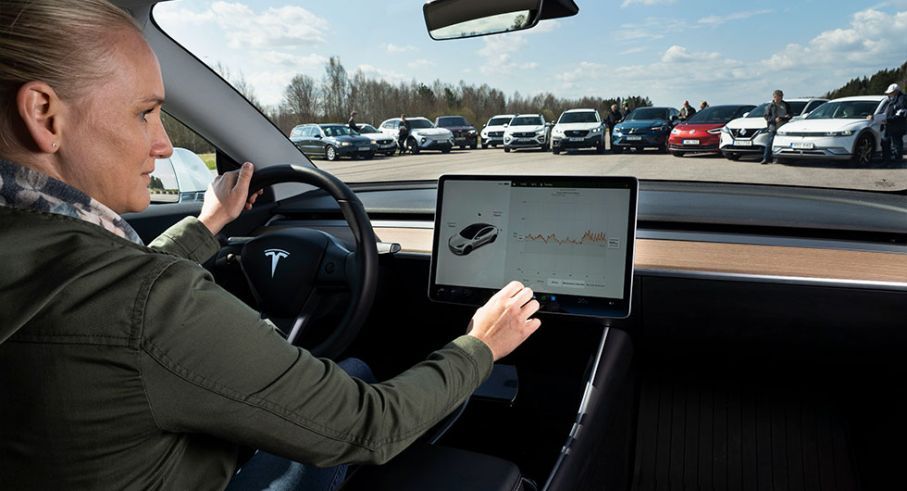 Car industry piling on the pressure for weak assisted driving system safety rules in Europe
ETSC is warning that the current proposals for a new UN regulation on so-called Level 2 driver assistance systems like Tesla Autopilot could create additional risks of serious collisions, with no proven safety benefit.
Current UNECE rules, known as UN Regulation 79, which apply in the European Union, only allow advanced functions such as assisted lane changes to occur on motorways, where the two lanes of traffic are separated and pedestrians and cyclists are not permitted. Such systems also require the driver to instigate the lane change, by using the vehicle indicator lever.
The UNECE Task Force on ADAS (Advanced Driver Assistance Systems), part of the working party on automated vehicles (GRVA), is currently working on an update to the rules with a draft regulation known as DCAS (driver control assistance systems). The car industry is calling for lane changes instigated by the system itself, without driver input, to be permitted into a lane in the same direction of travel, including on rural roads and urban streets. ETSC says there is no safety case for this functionality, and such a system is likely to increase risks, as evidence increasingly shows drivers can be too trusting of assistance systems even though they are legally supposed to supervise them at all times.
A recent investigation by the Washington Post found that crashes involving Tesla vehicles in the United States have surged since the roll-out of a so-called 'Full Self-Driving (FSD)' update to 'Autopilot', Tesla's Level 2 assisted driving system. The most recent data includes at least 17 fatal crashes, 11 of them since May 2022, and five serious injuries. The FSD version of Autopilot, which can be activated on any road, and can make lane changes without driver input, does not comply with UN Regulation 79 and is therefore not currently available in Europe.
Industry groups are also calling for existing weak requirements for driver monitoring to be maintained for systems similar to the ones currently already on European roads. Current regulations only require steering wheel sensors to check the driver has their hands on the wheel. But such systems are easily fooled, and give no indication of whether the driver is focused on the driving task. ETSC says advanced in-vehicle driver monitoring of distraction and fatigue must be a prerequisite for assisted and automated driving systems.
Vehicle manufacturers, represented by OICA (the International Organization of Motor Vehicle Manufacturers) and AVERE, representing the electric vehicle industry including Tesla, also say drivers should be allowed to set such systems to any speed on any type of road.
ETSC says no assisted or automated driving system should enable law-breaking and Level 2 systems should also comply with speed limits at all times. But this suggestion was left out of a draft text on the new regulation following a meeting earlier this month attended by ETSC.
Frank Mütze, vehicle safety specialist at ETSC said:
"We are really concerned that this regulation is being written on the basis of industry pressure and zero evidence that the features being suggested will improve safety. In our view, they are likely to increase risks.
"These rules, which will end up applying across the European Union, are being drafted by a group that is heavily influenced by industry representatives. Very few government officials are present, and even fewer are willing or able to stand up for the most obvious and basic safety requirements.
"The idea that an assisted driving system will be able to switch lanes on a country road without driver input, while set at twice the legal speed limit, is extremely reckless. Other road users will be taking part in a dangerous experiment without ever having gotten a say on the rules."