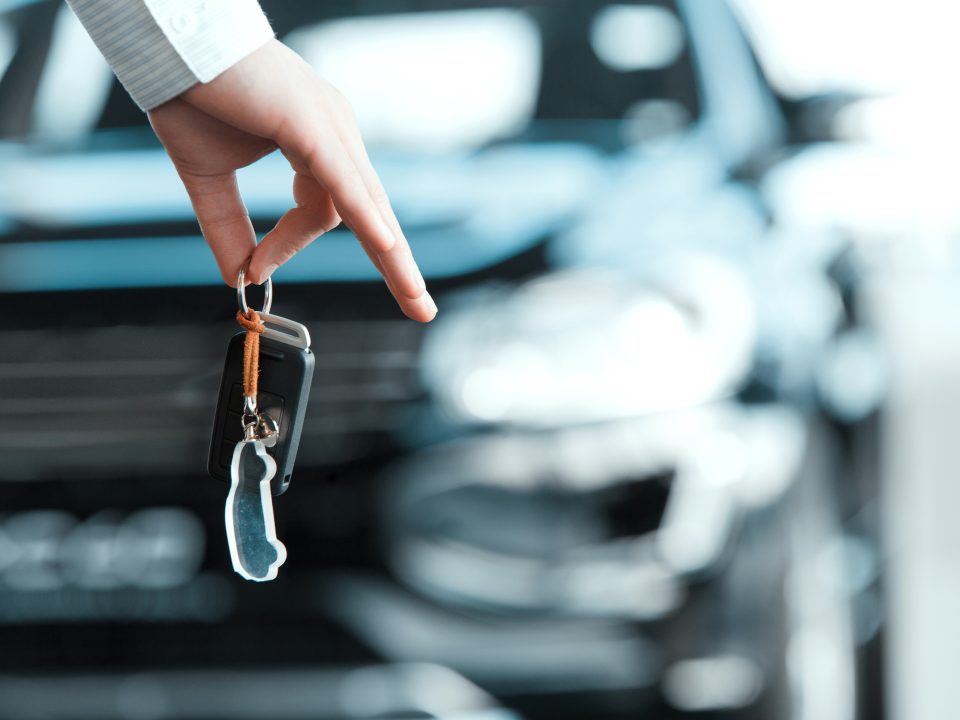 Awards highlight the companies driving down road collisions at work
The European Transport Safety Council (ETSC) has announced the 2016 winners of the PRAISE awards, recognising organisations that have taken outstanding measures to improve the safety of their vehicle fleets.
The winners will be honoured at a conference and award ceremony to be held in Brussels today Wednesday 19 October.
Using the road for business is the leading cause of work-related deaths and injuries.  It is estimated that in Europe six out of ten work accidents resulting in death are road crashes, including both crashes while driving for work and commuting.
Data from the UK show that business travel makes up about 30% of all travel, rising to over 50% if commuting is included. UK Department for Transport travel survey data show that people who drive for work are up to 40% more likely than other drivers to be involved in a collision.
Antonio Avenoso, Executive Director of ETSC said:
"Today we are recognising companies and organisations that are taking responsibility for driving down road collisions. We hope their leadership will inspire companies large and small to step up and do their bit to prevent crashes. These crucial efforts mean fewer injuries and deaths, but also fewer insurance claims and reduced costs. Road safety is truly good for business."   
Meet the winners:
Large company award:
Johnson & Johnson
One of the world's leading healthcare companies, Johnson & Johnson operates in more than 60 countries employing approximately 126,500 people. The company operates a fleet of over 33,000 vehicles worldwide.
The PRAISE judges said: "Johnson & Johnson have shown an outstanding, long-term and responsive risk management framework that supports the ongoing improvement of the organisation's work-related road risk profile globally."
Small and medium-sized enterprise award:
O'Donovan Waste Management, UK
O'Donovan is one of London's leading independent waste management companies employing over 140 staff.
The PRAISE judges said: "O'Donovan have demonstrated strong leadership from the top down and are acting as passionate champions for work-related road risk management. They are aiming not just to be an example of best practice, but to set the industry standard."
Public authority award:
La Défense – Defensie (The Belgian Military), Belgium
The PRAISE judges said: "The Belgian military has demonstrated real commitment to work related road risk management for a very large and diverse government body, with an innovative and structured approach to behavioural change and risk reduction – with great results."
Notes to editors:
Photographs from the event will be available from the ETSC website https://etsc.eu/tSt6L
Follow the event on twitter – @etsc_eu #PRAISE2016
About the PRAISE project and awards
Using the roads is a necessary part of our working lives. But it's an ordinary activity that leads to an incredibly high level of injury and death. ETSC's PRAISE (Preventing Road Accidents and Injuries for the Safety of Employees) project addresses the safety aspects of driving at work and driving to work. Its aim is to promote best practice in order to help employers secure high road safety standards for their employees. The project is coordinated by the ETSC secretariat with the support of Fundación MAPFRE, the German Road Safety Council (DVR), the Belgian Road Safety Institute (IBSR-BIVV) and the Dräger Foundation.
As part of the PRAISE project, ETSC presents annual awards in recognition of organisations that have made an outstanding commitment to improving work-related road safety. The competition is divided into three separate categories according to the size and type of the applicant organisations: SME (Small-Medium Enterprise), large company and public authority. The winners are chosen by an independent panel of experts appointed by ETSC.
The European Transport Safety Council (ETSC) is a Brussels-based independent non-profit organisation dedicated to reducing the numbers of deaths and injuries in transport in Europe. www.etsc.eu
Media contacts:
Dudley Curtis, Communications Manager, ETSC
dudley.curtis@etsc.eu, +32 485 379945
Thomas Glover – Johnson & Johnson
tglover3@its.jnj.com +1 732 524 2045
Karen Davies – O'Donovan Waste Disposal
enquiries@cake-marketing.co.uk, +44 7793 820173
Press Office, La Défense – Defensie (The Belgian Military)
press@mil.be, +32 2 441 73 46