23 June 2021 – The LEARN! Manual Webinar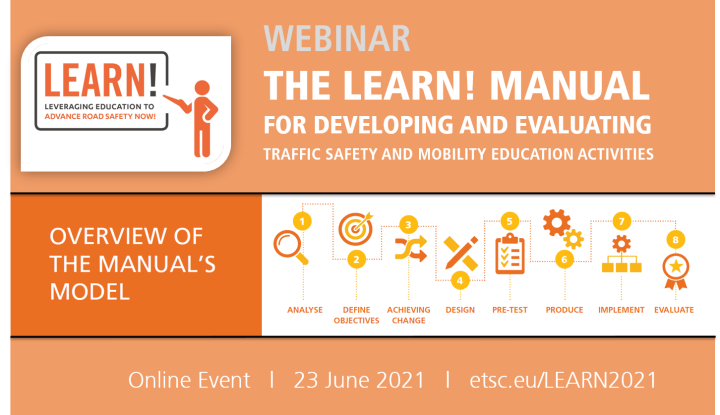 Online Event
Wednesday 23 June 2021
10.00 – 12.15 Central European Summer Time
The LEARN! Manual is a handbook for developing and evaluating activities and programmes for traffic safety and mobility education. It sets out recommendations, criteria and guidance to develop and implement sound educational activities in an accessible way.
This webinar will present the LEARN! Manual, and show how its different steps can be applied in practice through examples from across Europe.
Click here to download the agenda.
This online-only event requires pre-registration via the link below. Details of how to connect will be sent to registered participants during the week of the event.
ETSC is grateful for financial support for the LEARN! project from Fundación MAPFRE and the Flemish Foundation for Traffic Knowledge (VSV).