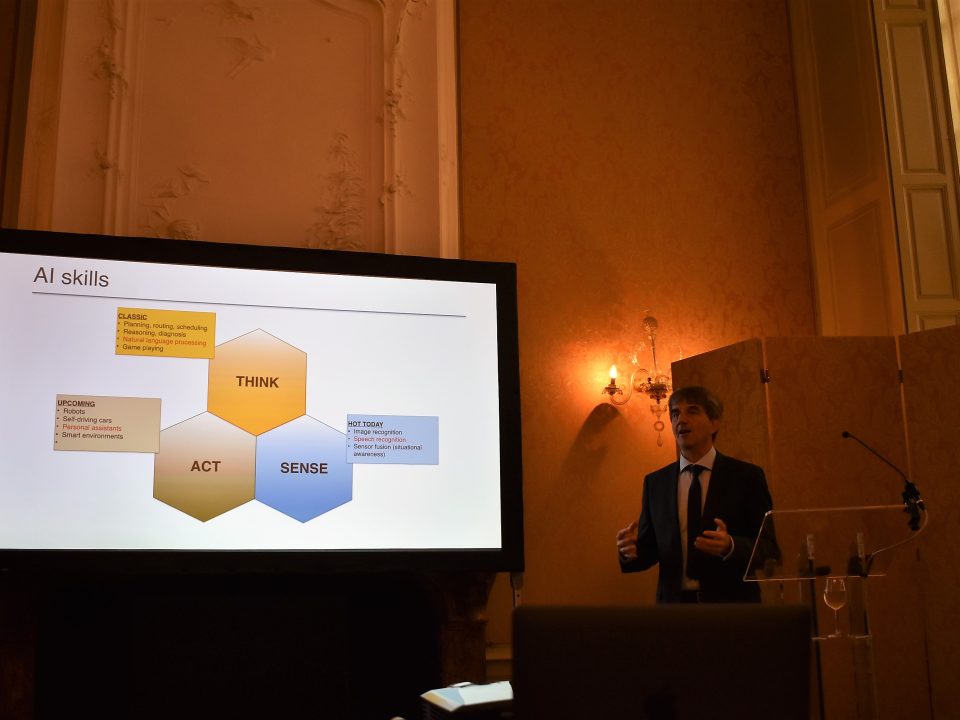 21 September 2017 – The European Transport Safety Lecture 2017
The European Transport Safety Lecture 2017
Artificial Intelligence: The consequences for society and transport safety
Presented by the Dutch Safety Board
Pulchri Studio, Lange Voorhout 15, The Hague – 21 September 2017 – 15:45-19:00
Organised by the Dutch Safety Board, the European Transport Safety Council's 19th European Transport Safety Lecture addressed artificial intelligence and related future developments.
Professor dr. A. E. (Gusz) Eiben gave an insight into technological developments in the field of artificial intelligence and the effects on our society and transport safety. Following the presentation, attendees discussed various aspects of artificial intelligence and transport with the Professor.
Click here to download the agenda.